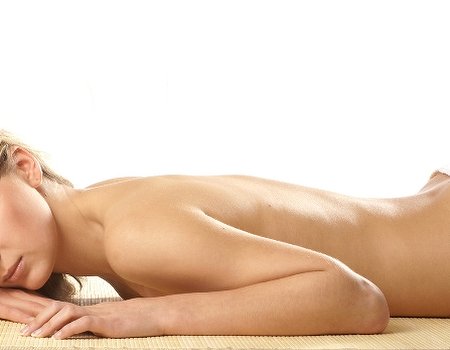 Take some time out to try and soothe your sensitive skin. National Eczema Week 2010 runs from 18th to 25th of September, and here at Wahanda, we are backing the National Eczema Society's bid to 'Ditch the Itch'.
Eczema is a frustrating and often debilitating skin condition that affects around six million adults in the UK. Painful and intensely itchy flare ups can cover large areas of the body, producing dry, irritated skin that often cracks and weeps, but a growing number of spa treatments have been reported to effectively keep the urge to scratch at bay. Whether you want to banish a flare up to the back of your mind or are on the hunt for a long term restorative cure for the condition, we've drawn up a list of therapeutic treats than will hopefully help you escape from dermatological despair in a flash.
Fighting scaliness with scales
If you're blighted by foot eczema, it might be worth turning to some fishy friends. Fish pedicures utilize the power of a breed of tiny toothless (and harmless) carp called gurra rufa which love to gently feast on dead skin cells. Ticklish rather than painful, a session removes the dry upper layers of affected skin and leaves newly exposed, healthy areas of the stuff in its place.
There are currently 15 venues offering fish pedicures on Wahanda's books, so you just need to pick a location and pop in at your leisure.
Sea if marine minerals help
Both seaweed treatments (such as wraps and body masks) and those that contain a high concentration of Dead Sea Salts are said to ease inflammation, reduce itching and halt eczema outbreaks. Epsom salts and sea salt-infused seaweed deliver a dose of magnesium (that helps to regulate the body's enzymes) and calming alkaline minerals to the angry surface of the skin without further dehydration (unlike regular table salt).
Slather or surround yourself with ocean fare and relax at one of Champneys' Summer Skin Spa Days around the country, with a detox wrap as part of a 2 for 1 Detox Spa Day at Formby Hall Spa or with a series of reduced price Epsom Salt-filled relaxing float sessions at Floatworks in London Bridge. There's also the option of halotherapy at venues such as London's The Salt Cave if you don't fancy slapping anything directly onto sore skin.
Have a swim across The Channel
The Avène Hydrotherapy Centre has been hailed as a miracle treatment spa for eczema. The secret lies in the area's thermal spring water, which has been incorporated into the dermalogical centre's products and treatments since 1743. As well as special baths, showers and sprays, the centre offers body wrapping with Avène water emollient cream, Hydroheliotherapy (supervised UV treatments) and workshops for patients to help them better understand the medical side of their condition (in an effort to optimise treatment results).
Wahanda says RELAX
Stress and tension have been proven to worsen eczema outbreaks, so set aside some much deserved me time to rest and recuperate. The leisurely pace of both yoga and Pilates provides the body with a work out, but also a period of contemplative calm. Although you may not be able to immediately meditate the eczema menace away, practicing either exercise regularly may help with the frequency and severity of outbreaks by keeping you mellow.
Pick up a discount on classes at GC Yoga and Pilates Studios in Wimbledon, London on Wahanda today.
Combat the cracks
Eczema sufferers should avoid saunas, exfoliating scrubs, aromatherapy and high heat treatments, all of which are likely to further irritate the skin (drying it out, increasing itching and prolonging healing times).
You can join the National Eczema Society to help with fundraising and raising awareness by visiting their website. Be sure to pass on any top treatment tips you discover, and we at Wahanda hope we can help do our bit to lessen the impact that the condition has on people's lives by continuing to provide deals on the latest wellness wonders. Let's scratch out the burden of eczema once and for all!