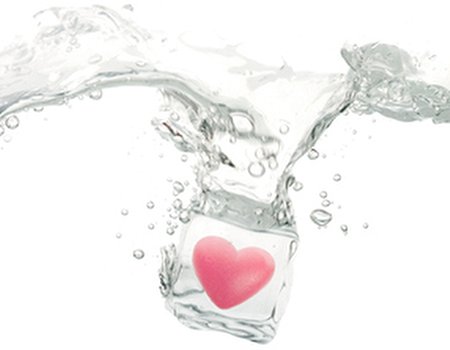 Whether you're loved up or still looking, it has probably not escaped your attention that Cupid's anticipated annual visit is fast approaching. However, we couldn't help but notice that in the run up to this year's Valentine's Day, there's been a bit of a break from the usual chocolates, roses and cheesy cards. When it comes to pampering prezzies, more intimate gifts and experiences have been brought to the fore, with neglected nether regions being thrust into the salon spotlight.
Bikini facials
Sometimes your skin just needs a little TLC. Sometimes that skin is, well, down below. Whether waxing, shaving or hormonal breakouts have left you feeling uncomfortable about the state of your undercarriage, help is at hand. Bikini facials transform sore to smooth, ingrown to invisible and red to radiant with the help of antibacterial masks, gentle exfoliation and expertly handled tweezers. You'll be beaming and blush free in no time.
Vajazzle/Penazzle
Forget about a sparkling V-Day ring and instead go with some stick on bling. If you want to make a loved one (or even just yourself) smile on February 14th, you could always opt for a spot of vajazzling or penazzling. Once you've winced through the waxing, you can decide whether to plump for a themed Swarovski motif or to design your own crystalised decal. Be brave and we're sure you'll (both) adore your adornment.
Vaginal Steaming (Chai-yok)
To get yourself feeling at your best when Valentine's rolls around, you could always try a 'chai-yok' or vaginal steaming session. Herbal and supposedly healing, this cleansing treatment claims to help with a wide range of conditions and will hopefully leave you feeling refreshed and re-invigorated. In certain spas men can give it a go too, so man up, sit down and steam your way to a whole new level of clean.
Vattooing
With no need for needles, vattooing is a temporary way to add some artistic flair to the skin 'down there'. If you're not a fan of dazzling vajazzling, the flat, customisable and professionally airbrushed designs possible with vattooing (which gently fade over the course of a week or so) may be more your style. As with vajazzling and penazzling, a full Brazilian wax is a must before vattooing and as the therapist will get fairly close to their canvas during the ten minute treatment, it'd be wise to leave your shame (and embarrassing underwear) at home.
Bikini waxing and Manscaping
To ensure you are fuzz and fancy free for Valentine's Day, turn to waxing for results that can last for several weeks. Ladies can choose from a Brazilian, Hollywood, French or good old-fashioned bikini wax, whereas men who want a tidy up in the trouser department can indulge in some manscaping. There's no escaping the pain, but sometimes you've just got to take feeling rough to get smooth!