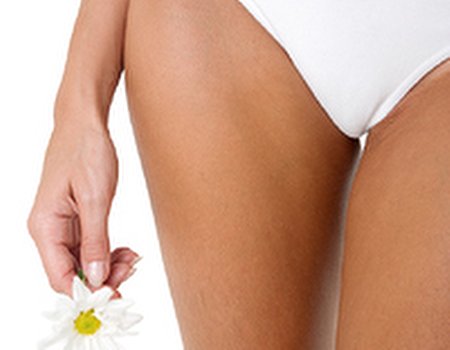 Banish beds and burn, shun sprays and never suffer the indignity of turning orange again- scientists believe they have produced a cream that causes the skin to produce the natural skin tanning pigment, melanin, without you even having to set foot in the sun.
The cream's inventor, Dr David Fisher of Massachusetts General Hospital in Boston, began development by researching the chain of chemical reactions which cause the skin to produce melanin. His experiments on 'red-haired', sensitive- skinned mice revealed that a molecule know as cAMP is crucial in triggering the production of the natural pigment.
According to a report published in the journal Genes & Development, he then conducted tests to try and find a drug that would stop cAMP being broken down in the skin (instead, boosting its levels). When he formulated a cream containing the drug and applied it to the animals' skin, he found that it resulted in significantly darker and denser melanin pigmentation (which faded then faded over a period of weeks in exactly the same way as a sun developed glow) after just five days of treatment. This increase not only gave the mice's skin a tanned appearance, but also had the added bonus of enhancing its protection against damage from UV rays.
"The primary goal of inducing melanin production in human skin would be the prevention of skin cancer, since all the common forms are known to be associated with UV exposure," explained Dr Fisher. "If you look at who gets skin cancer and who is relatively protected, one of the major risk factors is fair skin and the inability to tan. Pigment production appears to be overwhelmingly important in protection against skin cancer."
Cheap holidays in sunnier climes, sunbed use and a blazé approach to wearing sunscreen have been blamed for the increasing number of skin cancer cases being diagnosed each year. Incidences of melanoma have risen more than any other type of cancer in the UK over the last 25 years, with more than 100,000 Brits being diagnosed with the disease annually and nearly 2,000 dying as a result of the more serious variant, malignant melanoma. As a result, The World Health Organisation has declared sunbeds to be as great a threat to the nation's health as cigarettes.
"Not only would increased melanin directly block UV radiation," added Dr Fisher, "But an alternative way to activate the tanning response could help dissuade people from routine sun-tanning or indoor tanning, both of which are known to raise skin cancer risk."
Tan fans shouldn't rush to the shops just yet though; unfortunately, the mouse tanning solution cannot penetrate human skin, which is around five times thicker than that of rodents. However, Dr Fisher is continuing to look for drugs that are suitable for use on people and hopes to have a cream ready to go into production within five years.
At present, half a million different tablets and concoctions are being rigorously tested in his lab in an effort to find a chemical that is safe and produces the same results.
"Before it got anywhere close to widespread use, one would have to be absolutely sure about its safety. What is safe for a mouse is not necessarily safe for people," said Fisher. "It has to be completely safe, because you are treating healthy people."
Whilst we wait for Dr Fisher's cream to be ready to hit the shelves, take a look at these treatment centres who will help you obtain a sun-kissed glow in wintery grey Blighty.