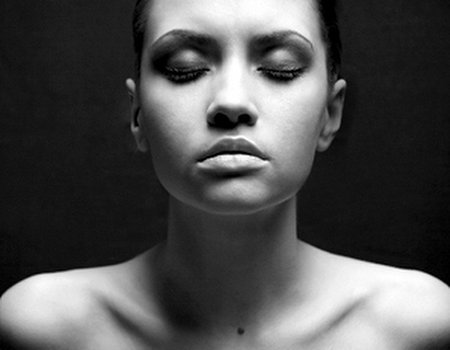 Light sensitivity, visual disturbances, nausea, chills, and intense pain; these unpleasant and debilitating symptoms are all too familiar to migraine suffers. The intense headaches affect one in seven people in Britain and cost the nation £17 billion each year, yet around 60% of sufferers fail to approach their GP and ask for help.
Contrary to popular belief, if over the counter remedies prove to be ineffective there are plenty of alternatives available. Last year, Botox™ was approved as a treatment by UK drug regulators following successful trials on chronic migraine sufferers, but now it seems surgery may in fact offer a more permanent solution.
A study that tracked the progress of sixty-nine migraine patients who underwent surgery to deactivate muscle and nerve trigger points in their foreheads, noses, temples and the back of their necks, found that over the course of five years, 88% experienced a reduction in the frequency and severity of their attacks.
The research, published in the February issue of Plastic and Reconstructive Surgery, also found that nearly 60% of patients experienced a significant improvement in their condition five years after the surgery, and a total of 29% even claimed their migraines had been eliminated completely.
The specific surgical process involves relieving pressure on tiny nerves located at the end branches of the larger trigeminal nerve. The trigeminal nerve is responsible for carrying pain signals and other sensations to the face and head, and can become irritated when sections are rubbed or compressed by muscles, connective tissue, or become trapped against bone or blood vessels.
Bahman Guyuron, MD, chairman of the department of plastic surgery at Case Western Reserve University and a key researcher in the study, discovered the technique after his brow lift patients revealed that their headaches had disappeared along with their wrinkles post-surgery.
"Often when people have forehead migraine headaches, they have very strong frowning muscles," he explained. Migraine sufferers who have their corrugator muscle (located in the forehead area near the eyes) removed and experienced relief as a result could be experiencing nerve irritation due to muscle tension.
"He thought, well, maybe this is like carpal tunnel syndrome of the head instead of the hand," said Jeffrey Janis, MD, a plastic surgeon and associate professor at the University of Texas Southwestern Medical Center in Dallas, who trained with Guyuron and also performs the surgery. "By taking away the muscle [which] doesn't grow back, you're decompressing [the area] just the same as you would do in a carpal tunnel release," Janis says.
If you feel surgery seems like a bit of an extreme solution to persistant migraines, you are not alone. Several surgeons have voiced concerns about adopting invasive techniques when typical drug and selected holistic treatments have also been found to have beneficial effects in the majority of cases.
"Surgery is not commonly recommended for treatment of migraine," said F. Michael Cutrer, MD, assistant professor of neurology at the Mayo Clinic in Rochester, Minnisota, who was not involved in the study. He also stated that he believed surgery is best treated as a last resort for most patients, who should always consider conventional therapies first.
Do you think migraine surgery is an example of killing two birds with one stone or will it just kill off your expressions? Do you suffer from severe migraines and feel that surgery may be your only option when it comes to long lasting relief? Tweet us via @Wahanda and let us know.