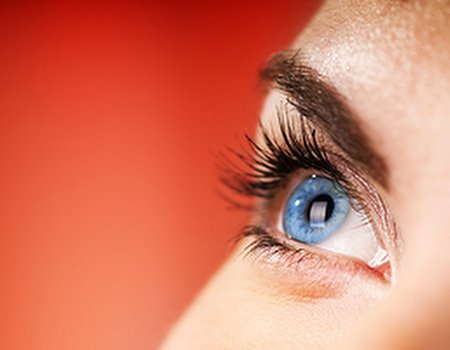 In my clinic, I see a lot of people whose eyes are now suffering from years of not protecting them properly from UV rays. Many people know about the dangers of the sun's rays on the skin, but fewer are aware of the full extent of their effect on the eyes.
The tissues in the eyes are much more vulnerable than most to the damaging effects of these UVA and UVB rays and, if exposed for prolonged periods of time, they can develop debilitating conditions including age-related cataracts and age-related macular degeneration. Whilst there are treatments available to help correct the damage caused by UV rays, as with anything, prevention is better than cure.
Firstly, include foods rich in lutein, such as mangoes and sweet potatoes, in your diet. Lutein is one of the main constituents of the macular pigment which absorbs potentially harmful UV rays.
Another thing to consider is adequate eye protection. Sunglasses usually feature near the top of many people's summer holiday packing list, but when it comes to the winter – season of grey skies and dark evenings – the shades often get left behind.
Many people think that cloudy skies mean that eye protection is unnecessary, but with harmful UVA and UVB rays easily able to pass through the clouds, eye damage can still occur even in the most overcast of weather. Worse than that, as the sun is not as hot as in the summer months, people can be lulled into a false sense of security and spend more time unprotected in the sun.
Glare is another important factor to consider when thinking about your eyes. During winter, the sun sits lower in the sky and shines at a different angle. This can result in the sun's rays being reflected off surfaces and into the eyes. It can be incredibly irritating and, if particularly bright, can even damage the retina. It is especially dangerous if it occurs whilst you are driving, which is why you should always keep a pair of shades close by in the car.
When shopping for shades at any time of year, look for lenses that protect you from 100% of both UVA and UVB light. This includes those labelled as UV 400. This labelling means they block all light rays with wavelengths up to 400 nanomenters - covering all of UVA and UVB rays. Secondly, you should also look for the 'CE mark' and British Standard (BS EN 1836:1997). Finally, sunglasses with side panels or in a wrap-around design are the most effective at blocking out total UV radiation.
Thanks to Mr Pillai for this great article - he's new to the site, so let's give him a big Wahanda welcome! Why not visit his profile for more information on his work.
Looking to discover more about laser eye treatments? You can read all about them on our laser eye surgery page. Alternatively, you could always ask a question on our community page - our experts will be happy to help.