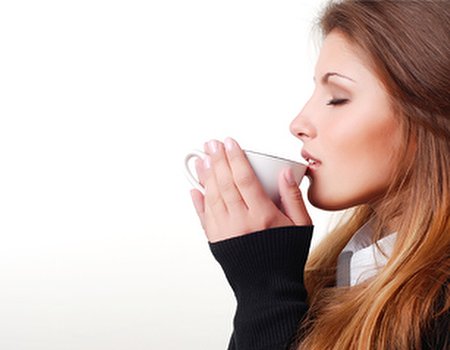 Changin' Wind is your local complainery: a place where you can have a good moan about the small (or big) things that bother you in a supportive and informal environment.
Let's start from the logo: inspired by Mary Poppins who said she would stay with her beloved children until the wind would change. Psychologist and founder Paola Filotico, The Soother, believes in the importance of "clearing the air" and bringing a fresh perspective on things.
Opened in October 2010, Changin' Wind is a place where you can air your frustrations or simply find someone who can listen to you in a welcoming setting, miles away from a traditional clinic or counselling service. This is a shop with a difference: on the ground level it looks like any one of the other vintage and curio shops in Charlton Place selling ornaments, flower essences and books. The essential oils are all organic and come from a supplier based in Glastonbury. Upstairs is the equivalent of your own living room with a comfortable sofa where you can have a cup of tea while pouring your heart out to the therapist and breathe in the lovely essential oils lifting the air. In a way it is like talking to an old friend but one who will not judge you or have preconceived ideas about you.
Dealing with all topics from relationships issues to retirement, The Soother's role is to literally lift the weight off your shoulders. This service is available to both men and women who need to share their emotions to a professional.
This modern day Mary Poppins holds a degree in Psychology and a Master's in Anthropology of Health and the Body in the 21st Century. She specialises in psychosomatic diseases brought about by a emotional response to external factors. For example, when you retire you may feel worthless and find it difficult to fill up your day and you may suffer from fatigue or depression. Or if someone is getting married and stress is taking over their lives they may suffer from headaches or heart palpitations.
A place like London can be particularly challenging as people work long hours and although they have a busy social diary they may still feel lonely or depressed. Pressures from work and family can take their toll and when there is no support system in place (parents, relatives, neighbours) giving a helping hand, life can seem overwhelming.
When I went to see Paola to have a good moan about some aspects of my life that were not going to plan, I literally felt lighter after my session with her as I discovered that if I expect a bit less from myself and be a bit less of a perfectionist things just fall into place in their own time. It takes an external observer to make you face your own reality.
Next time you are in Islington and you could do with a proper chat about what is going on in your life, then Changin' Wind is the right place for you.