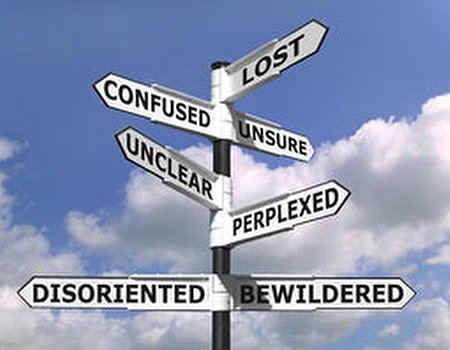 "Lose two inches in one hour!" "Beat back pain forever!" "I can cure cancer!"
If you have ever come across any advertisement promising miraculous results, now you have the opportunity to point the finger at unscrupulous sales techniques.
Alongside poor customer service, most complaints against salons, spas, clinics, practitioners and websites related to alternative therapies involve false advertising, misleading information or exaggerated claims.
Consumers can now rest assured that they have better protection against false advertising thanks to a new directive from the Advertising Standards Authority.
The Advertising Standards Authority has issued new guidelines to protect consumers against false or misleading claims. The new advertising standards went live on 1st March 2011.
The new guidelines have sparked a heated debate in the complementary therapies community and in the media. Therapists have found that so far the loudest, most critical voices in the media are getting more airplay than members of the complementary medicine sector.
For consumers the new advertising standards are good news: this means that no one should ever claim they can "cure cancer", or make any other unrealistic promise of recovery from illness. In essence this is a step forward in consumer protection. However, it is a step back for complementary therapists who are now in a difficult position when they need to explain what their therapies can do for clients, as they do not have the scientific tools to prove the effectiveness of their services.
As a rule, the general public should look out for exaggerated claims on websites which are not accompanied by strong evidence. If you are not satisfied by the information contained in a website, you can report it to the Advertising Standards Authority who will look at your complaint and act accordingly.
The new advertising directives simply state that therapists marketing their services on websites such as Wahanda, Facebook, Twitter, LinkedIn, complementary medicine directives and their own websites must comply with these new standards which require all communications to be honest and clear. So far so good.
What does this mean for the industry?
Unfortunately some critics of complementary medicine have taken the opportunity to question the validity of the alternative therapies sector as a whole. They are obviously missing the point but more importantly they may steer the discussion in the wrong direction. Therapists, the media and consumers should work together to improve the standards of marketing and advertising for complementary medicine.
The Complementary and Natural Healthcare Council suggests to therapists that they must adhere to the Committee of Advertising Practice (CAP) Code. "Objective claims must be backed by evidence, if relevant consisting of trials conducted on people. If relevant, the rules in this section apply to claims for products for animals. Substantiation will be assessed on the basis of the available scientific knowledge."
Therapists have to be careful not only about what they say on their websites and other marketing materials but even when discussing health conditions with clients either face to face or over the telephone.
The mass media have already expressed criticism against complementary medicine, especially homeopathy and its reliance on anecdotal evidence rather than clinical trials. For example, a Canadian consumer watchdog programme criticised the validity of homeopathic remedies for coughs and their use as a substitute for vaccines to children.
The Alliance of Registered Homeopaths have issued their own guidelines on what practitioners are allowed to say on their websites and to the media. However, when I spoke to some homeopathy practitioners they told me they were worried that their profession is under scrutiny.
The Code of Practice from the Alliance of Registered Homeopaths mentions that "misunderstandings are a major cause of complaints". With regards to advertising, the code states that "professional advertising must be factual and not seek to mislead or deceive, or make unrealistic or extravagant claims. Advertising may indicate special interests but must not make claims of superiority or disparage professional colleagues or other professionals."
Finally, the Alliance of Registered Homeopaths is adamant about false claims on cures of ailments: "claims, whether explicit or implied, orally or in writing, implying cure of any named disease must be avoided."
What happens now?
Some practitioners have expressed concerns that they are being accused of misleading the public, and others said they feel victims of a witch hunt against complementary therapies. The main criticism against alternative medicine is that it is a money making scheme against a misinformed public - even though many therapists complain that they can hardly make a living with the earnings from complementary therapies, and sometimes have to take on a second job to pay the bills.
The Alliance for Natural Health International said that the ASA does not have the right expertise to comment and adjudicate on the validity of studies in complementary therapies.
Robert Verkerk PhD, executive and scientific director of Alliance for Natural Health International was quoted saying: "It is important that practitioners are fully aware of what the requirements of the revised CAP code are and how they can minimise their exposure to those who seem intent to damage their ability to practice effectively."
In summary:
The general public has now got a new way to protect their consumers' rights and they can complain to the Advertising Standards Authority if a website contains grossly inaccurate or false information.
The therapists' community must adhere to the new advertising standards and they must delete from their websites any statement which claims they can cure an illness.
The complementary medicine sector is under scrutiny as it deals with public health, so it is the responsibility of complementary therapists to demonstrate how they are making a difference to their clients' wellbeing.