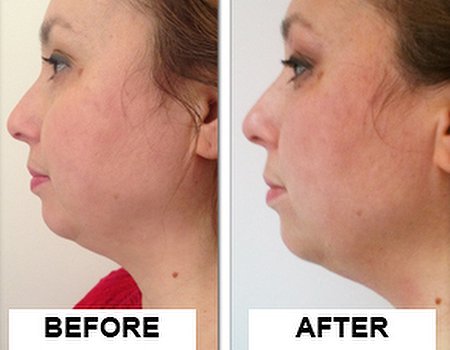 The problem with ageing is that some areas of our face and body can be more fragile than others. This is particularly true for our necks, because unlike our faces, the skin there does not produce sebum and collagen efficiently and so can lose elasticity more quickly. Necks are also often neglected during normal skincare regimes, as we tend to moisturise mainly above the jawline.
As I was concerned about the appearance of my neck (it is unfortunately not looking taut and smooth anymore), I booked in to have a skin tightening treatment using Soprano Laser at Pulse Laser Clinic in Bond Street.
Pulse Laser Clinic explained that they use the Soprano machine over and above other lasers because it is almost pain-free. The skin tightening treatment I underwent uses heat to stimulate the production of collagen and the temperature of the machine is raised gradually for more comfort. The therapist, Maria, checked the temperature several times during the session to make sure we had reached the perfect level of 40°C.
The treatment uses infrared light to warm up the skin's deeper layers, causing collagen fibres to tighten. This then helps to smooth out fine lines and perk up skin that has lost its tone. The heat also contributes to the process of cell repair and the production of new collagen.
The machine is kept at 40°C for approximately 15 minutes, whilst the handheld laser device is rolled over the skin to massage and stimulate it. Oil is applied throughout as a lubricant to ensure there's no discomfort and although the heat produced some redness in my neck, this faded away after about 20-30 minutes.
After using the laser, a firming cream was applied to the area to soothe and lift the skin. The cooling sensation of the cream, which also smells beautiful, was the perfect complement to the dermal heating procedure.
I did not feel any discomfort following the treatment and the day after, my neck looked a bit more defined. I had two sessions and the difference in my neck was certainly noticeable, though to obtain the best results it is recommended to have 6 sessions every 3-4 weeks.
The laser skin tightening method can also be applied to other parts of the body like abdomen, legs, arms and is safe to use to tighten the skin after a pregnancy.
I am happy with the results and having parted company with my turkey neck, I will now make sure I look after my skin even more!