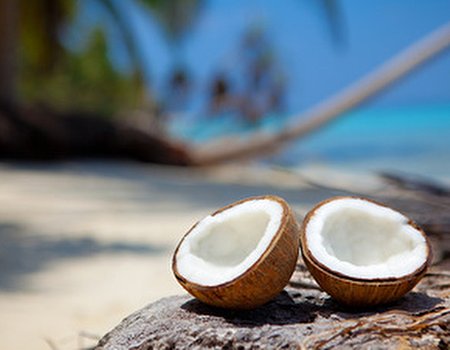 Whenever I give talks or workshops and mention the mid-afternoon slump, there is usually a murmur of understanding, nodding of heads and – especially if in a corporate environment – sudden sharing of how there is a cake/biscuit/chocolate bonding frenzy around the 4pm mark.
This is no mere coincidence; we typically have a blood sugar low at 4pm when our metabolisms shift from a more active daytime tone to start slowing us down to prepare for bed. Clearly modern work patterns don't quite allow for the go-slow our brains and bodies are signalling, but whilst respecting that a break (or power-nap whenever possible) is natural at this time, there are also ways we can stop this descending into quick-fix sugar and junk fests that we'll regret later.
If blood sugar levels are tending to fall between lunch and dinner, an energy crash is not only inevitable but it can also cause survival cravings for the quickest way to raise blood sugar. As this is usually sugar or caffeine, it works in the short-term but longer-term can start a pattern of relying on these for a boost. Consider the following nutritional considerations as preparation for energy sustenance throughout the day:
Have plenty of protein (meat, fish, eggs, nuts, goat's cheese) for lunch and include in a savoury breakfast where possible. Protein is crucial for metabolism, appetite regulation, adrenal support and energy. A carb-heavy breakfast like toast or cereal has shown to cause poor food choices and cravings later in the day.
Starchy carbohydrates like grains, beans and potatoes can make us feel sluggish and sleepy so don't rely on sandwiches and pasta for lunch. Instead have more vegetables and protein, opting for the hearty salad and soup/stew option where possible.
Healthy fats satisfy appetite and curb cravings without setting off cycles of addiction. Too few and we can crave sugar, which has shown to have addictive qualities. Include a good regular mix of avocados, oily fish, nuts, seeds, coconut, organic free-range meats, eggs and yes, some butter (not a processed spread) to provide appetite satisfaction.
If this is your time of least resistance eat a healthy snack at this time or just before. Although satisfying full meals and less snacking is the ideal scenario for digestion, weight and metabolism, it is preferable to mindfully choose a better snack at the right time than mainline the sugar in later. A piece of fruit, berries, coconut chips or nuts 20 minutes before your crash/craving time can pre-empt a sugar low.
The good news is that research has shown that 40g a day of dark chocolate can help us cope with stress. High quality chocolate provides plenty of immune-supporting antioxidants, but also caffeine, so you can get a little boost but don't eat it past mid-afternoon if you tend to insomnia.
If you've been relying on caffeine to get you through mid-afternoon meetings, try switching to green tea. It still have some caffeine but about 10% of a regular cup of tea and doesn't over-stimulate. For those not thrilled with the taste, the Genmaicha variety with toasted brown rice is delicious – the type often served in Japanese restaurants.
Consider a good quality B vitamin supplement with breakfast to help support energy production throughout the day.
Most importantly treat your body as it is designed; move every hour, get fresh air, sunlight and allow yourself to rest and relax regularly throughout the day. It is unreasonable for your brain to expect your body to simply keep going without recharging. Cravings and quick-fixes are survival mechanisms telling you that your body needs something it is not getting!
For more on helping yourself live in harmony with your body, check out my upcoming workshops in Brighton, London, Bath and Windsor, my De-Stress Clinics in Hove or click here talk to me directly.