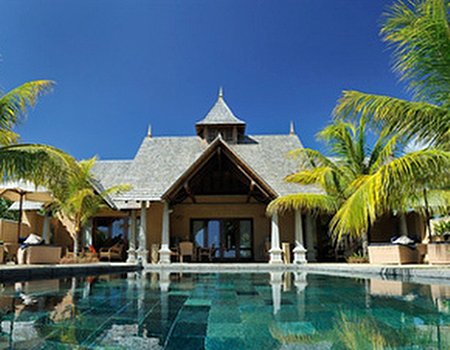 If you can't wait until marriage for the opportunity to be whisked away to the golden sands and crystal blue waters of Mauritius then join the very long queue.
This honeymoon destination just over 6,000 miles away is known for its dream-like horizons and relaxation qualities. Thankfully, we've some great news - you may not have to wait as long as you think…
During October, Harrods' fifth-floor Urban Retreat Spa will host a taste of paradise as they welcome Mauritius' Maradiva Villas Resort and Spa. Therapists from the five-star Maradiva Villas in Mauritius will take up residency at the Urban Retreat Spa at Harrods from 8th October to the 5th November to offer over-worked, city-dwelling Londoners a taste of Indian Ocean life. We doubt there'll be dolphins, but we can guarantee ultimate relaxation, tropical island-style.
Skilled in aromatherapy, powerful oil massaging, Eastern treatments and massages, body scrubs, wraps and rejuvenation treatments, the Maradiva Villas' therapists offer a world of experience and professionalism.
It's not just any international spa, either. The holistic Maradiva Villas Resort and Spa was voted 'Best Worldwide Spa' by The Sunday Times Travel Magazine - no simple feat – and the Urban Retreat Spa was voted 'UK Day Spa' at the Conde Nast Traveller Awards – you just know a combination of the two is going to be a high standard.
Inspired by its Indian heritage, the Maradiva Villas Spa combines the therapeutic goodness of Indian herbs and hand-blended essential oils, as well as meditation and yogic chants to aid the mind, body and soul as one. Treatments include 'Champi', an Indian Head Massage, which restores glossiness and promotes hair growth, and 'Mukhalepa', an Ayurveda facial enriched with exotic saffron. We'll see you there.