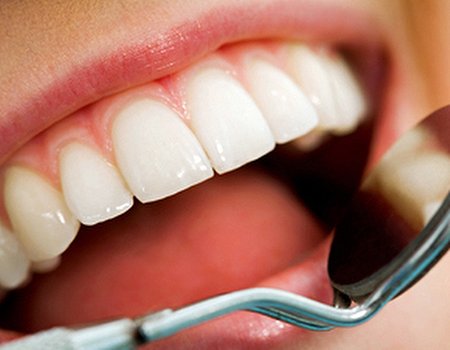 Special enzymes found in seaweed microbes could help to protect the teeth against decay better than traditional toothpastes and mouthwashes. Researchers at Newcastle University began studying the enzyme for its ability to clean ship hulls. They eventually realised its ability to strip plaque and fight bacteria that cause tooth decay. We hope that we mix the enzyme with our toothpaste or mouthwash, and needn't brush our teeth with actual seaweed.
Dr. Nick Jakubovucs at the University's school of Dental Science found the special enzyme can remove undesirable bacteria from plaque. Plaque is a soft, colourless deposit that forms on the surface of the teeth - it can be removed by brushing teeth regularly and flossing. Calcified plaque is slightly more serious and occurs when plaque hardens between the teeth, which can be removed by a dentist. Plaque and calcified plaque contribute to gum disease which is an inflammation of the skin surrounding the teeth and if left untreated gum disease has the ability to loosen teeth until they fall out. On second thoughts, brushing teeth with seaweed doesn't sound so bad.
The team at Newcastle University plan to collaborate with industry professionals to carry out more tests and commence product development. This latest revelation has got us thinking about seaweed over at Wahanda, and its beneficial properties. A true superfood, seaweed is brimming with magnesium, iron, sodium and calcium, which is great for strengthening and whitening teeth. A rich source of vitamin A, B1, C, E and K, seaweed is high up the phytonutrient list and an excellent source of iodine, protein and carbohydrate. It's almost as if seaweed can do no wrong, well, so long as you don't mind the taste.
If you're not particularly partial to sea algae, then seaweed comes in the form of therapy; known as thalassotherapy. Seaweed is diluted with water then heated to 38 degrees to help absorb nutrients and remove poisonous toxins. The treatment is said to have an anti-inflammatory effect; it works great for blemishes and helps to soothe skin diseases like psoriasis and eczema. You might be interested to know the name thalassotherapy derives from Greek: thalasso means 'ocean' and 'therapy' comes from the Greek word therapia.
If you haven't introduced seaweed into daily life then we reckon it's about time you started.