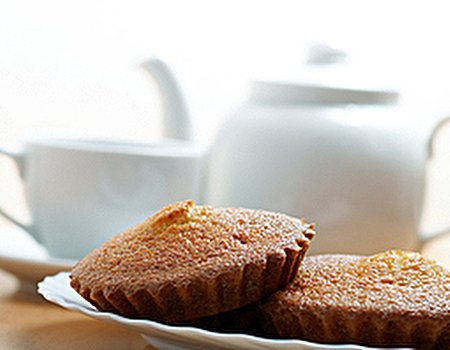 It's the nation's favourite tradition, and one we hope will live forever - it's none other than the great, English afternoon tea. Nothing quite oozes quintessential England better than a hot brew. Whether it's at breakfast, elevenses, a post-lunch pick me up, high tea or an after dinner digestive – every time is a time for tea for we Brits. Made popular by the upper classes, the nobility and the monarchy, afternoon tea was first introduced in the early 17th century and in spa land it's still going strong.
Amid the madness of the upcoming Diamond Jubilee celebrations, we're sure the Queen will want to unwind with an extra cup of Earl Grey, her favourite tea. We've unearthed a few exclusive afternoon teas which provide more than just scone and jams; these afternoon teas are sandwiched between relaxing treatments and indulgent facials, so you receive an all round royal experience…
Luscious Leeds
The Enrich Spa Day in Imagine Spa at Hazlewood Castle sounds like a perfect day, including any two 60 minute treatments, a two-course lunch, a leisurely tour of the historic Hazlewood Castle and a scone-rich afternoon tea for just £99. We may not be official royalty, but we're sure to feel like the queen at this castle.
Belle in Bristol
The Spa in beautiful Bristol is offering a Twilight Spa Package with fish pedicure, lifesaving back treatment or intensive facial, full use of spa facilities and delicious afternoon tea for only £65. We definitely need the fish pedicure now that it's sandal season…
All Aboard at King's Cross
High Time for Tea Time at the St Pancras Spa in King's Cross, London, offers full use of its facilities which include a steam chamber and Victorian-tiled relaxation pool, as well as a St Pancras pedicure and afternoon tea. The fantastic location means you can mingle with the Queen at any point, should it take your fancy.
Champagne in York
The Cedar Court Grand Hotel and Spa in picturesque York is offering a luxurious spa day with a very desirable champagne afternoon tea along with an age-defying facial. Perfect for making your mother or bestie feel like a queen for the day.
Fit for London Royal-tea
Finally, the pièce de résistance, the Chuan Spa at the world renowned Langham London is offering afternoon tea and spa treats for two. This magnificent "tea therapy" includes salt sauna, Chuan Body Elements treatment, a mini Chinese tea ritual and an afternoon tea with a choice of over 50 brews – a tricky choice indeed.
Queenie is taking a break from her royal duties to celebrate 60 years on the throne, so we think it's about time you took one too. To quote the fine words of Mulberry, "We Believe in Tea and Cake". But we'll add a spot of spa to that too…