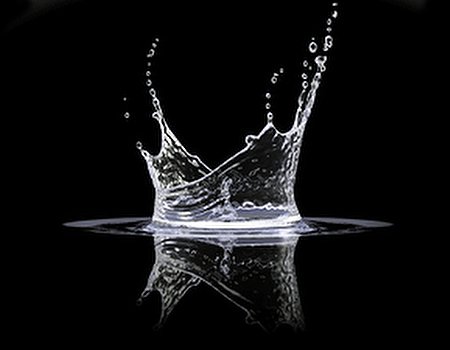 It's the first day back from a long weekend of celebrating, and we've some marvellous news for you: recent studies in Australia have found tea and coffee contribute to our daily water intake without the dehydration from caffeine acting as an opposing factor – so, one lump or two?
It's recommended we drink around eight glasses of water (or between 2 or 2.5 litres) a day, but you don't have to stick to the tap – you can top up your levels with foods and other drinks. Keeping hydrated is extremely important as water represents around two thirds of the adult body; that's all we need to know to ask for a refill...
Why we do it
Hydration is necessary for almost every bodily function, from the organs right through to the cells. We need water to regulate the body's temperature – the sweaty look is so not in this season. Of course, keeping our fluids up is also essential for flushing out toxins and general detoxification of the body; it removes waste and regulates bowl movements, which can otherwise lead to diarrhoea or constipation – yikes. Quenching your thirst will also help to lubricate the joints both during and after your workout so you can stay lithe and limber despite those achy muscles.
Hydro happiness
Keeping hydrated is not just about the body; it's imperative for cognitive function as a dip in our water intake can largely affect our memory and concentration. Professional weight loss and wellness coach, Carole Hill, swears by the benefits of proper hydration for achieving weight loss and a healthier, happier life.
It's important to drink throughout the day, and not just when you start to feel like you need it – we advise keeping a bottle of water in your bag so you can whip it out at anytime. The symptoms of dehydration include dry mouth, fatigue and headaches so if in doubt, glug your favourite refreshment before heading for that nap.
So the best way to feel good and look great is to enjoy a cuppa, whether it's a green tea or a cappuccino. It's also a fantastic way to catch up on the long four-day weekend and relax, so get brewing, folks...