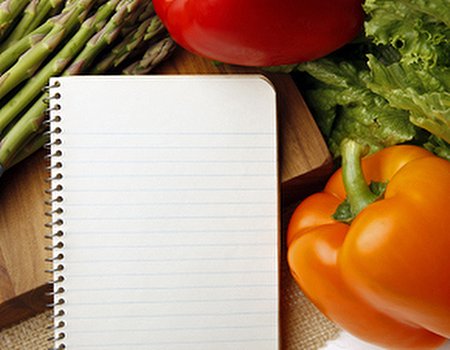 Fajitas make a perfectly balanced meal for lunch or dinner. You get delicious vegetables, lean meat, healthy beans and resistant starch–packed tortillas. Plus, they're incredibly fun to eat. This scrumptious grilled steak fajita recipe is just one of many delicious recipes in the CarbLover's Diet Cook Book. Fajitas are a quick and easy meal to make, so you've really no excuse not to.
The dish
Prep: 15 minutes
Cook: 30 minutes
Total time: 45 minutes
Makes: 4 servings
RS – 2.9g
Ingredients
4 tablespoons fresh limejuice plus
2 teaspoons lime zest
4 tablespoons chopped fresh coriander
2 garlic cloves, finely chopped
2 teaspoons finely chopped jalapeño chilli
500g (1lb) beef skirt
15 oz) can reduced-salt pinto beans, rinsed and drained
4 tablespoons low-sodium chicken stock
1⁄2 teaspoon cumin
1⁄2 teaspoon coriander
1⁄4 teaspoon chili powder
1⁄4 teaspoon salt
1⁄4 teaspoon pepper
1 tablespoon vegetable oil
1⁄2 red onion, sliced into wedges
1 red pepper, cut into strips
1 yellow squash, sliced
8 corn tortillas, warmed
Cilantro leaves and lime wedges for garnish
What to do
1. Combine lime juice and zest, cilantro, garlic and jalapeno in a large resealable plastic bag. Add steak and shake to coat; marinate in refrigerator for 1 hour and up to 8. Remove from refrigerator, scrape off excess marinade and set aside.
2. Place beans and spices (through to pepper) in a small saucepan and bring to the boil. Reduce heat and simmer 2 minutes. Remove from heat and mash until chunky. Cover and keep warm.
3. Heat a cast-iron frying over high heat. Add steak and cook until a crust forms and meat is medium-rare, 6–7 minutes per side. Remove from heat and let rest. Slice into 5mm (1⁄4inch) thick slices and keep warm. Heat oil in a frying pan over high heat, add onion and cook, stirring, until charred, 4–5 minutes. Add pepper and cook, stirring occasionally, until charred, 5–6 minutes.
4. Divide vegetables and steak 4 plates and serve with 5 tablespoons refried beans and 2 tortillas. Garnish with coriander leaves and lime wedges.
The fine print
Serving size: 2 tortillas, 125g (4oz) steak, 50g (2oz) veggies and 5 tablespoons refried beans. Calories 414; Fat 11.3g (sat 2.8g, mono 3.3g, poly 3.1g); Cholesterol 70mg; Protein 33g; Carbohydrate 45g; Sugars 3g; Fibre 9g; RS 2.9g; Sodium 236mg.