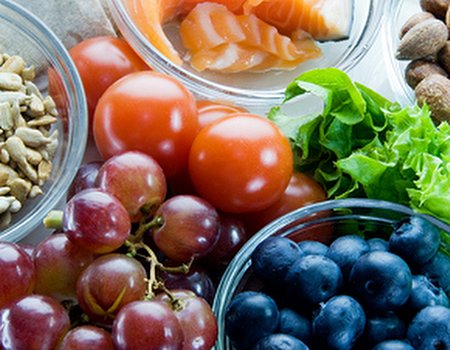 The highly popular Atkins diet is said to be linked to high cholesterol – a large contributor of heart disease. The low carb, high fat diet created by Dr. Atkins suggests removing refined carbs from the diet so the body focuses on fat burning instead of carb burning – all very well, but it's been found to have some undesirable side effects.
The 25 year research study, led by Professor Ingegerd Johansson from the Umea University said: "While low carbohydrate/high fat diets may help short term weight loss, these results of this Swedish study demonstrate that long term weight loss is not maintained and that this diet increases blood cholesterol, which has a major impact on risk of cardiovascular disease."
The research study was launched in 1986 after a high number of Swedes in the north of the country developed heart disease. Throughout the 1990s, the results showed an initial reduction in fat consumption and cholesterol, then in 2004 this increased dramatically until it was higher than in 1986. The worrying results have been attributed to the Swedish-born Atkins diet and its high-fat ways.
The Atkins isn't the only diet with potential health risks. The Caveman diet, which mimics the diet eaten by our ancestors over 10,000 years ago where everything that's gobbled is raw, does not allow any dairy products, which sounds the calcium alarm bells. A calcium deficiency can cause osteoporosis (brittle bones) and rickets - plus, we need them for shiny nails and white teeth.
Meanwhile the GI diet is based on the glycemic index, which scores foods from 0 to 100 based on their glucose content. The idea is that high glycemic foods give you a temporary buzz but leaves you feeling tired and hungry quite soon afterwards, while low GI foods sustain you for longer by releasing energy slower. The GI diet scores foods individually as opposed to a meal, so foods with lower GI ranking may be less healthy because they contain large amounts of calories, sugar or saturated fat – just like those packaged and processed foods.
There are pros and cons with any diet, so make sure you know the risks before you swap your lifestyle for a stricter one. We believe healthy eating is best when coupled with an exercise plan; it'll help burn the calories, suppress appetite, tone the body and will even cheer you up. Good food and happiness? That's the diet we'll be signing up for…