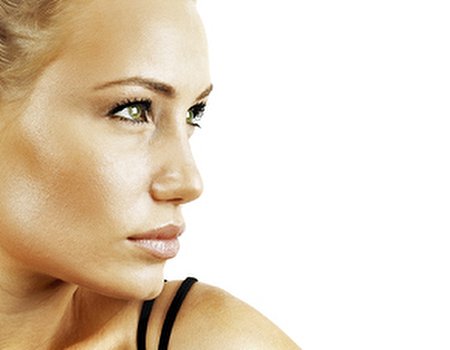 Whoever came up with the saying 'silence is golden' must have booked themselves into The Spa in Dolphin Square for a 23-carat gold facial. The coveted spa in Pimlico, London, will open its doors to the indulgent magpies among us to offer the 23-carat gold facial in July 2012.
The golden mask will use the natural French product, La Sultane de Saba, infused with a pearl extract found in the caviar facial, Argan oil native to Morocco and that all important precious metal to encourage radiant skin.
Known as the Gold Facial Ceremony, the treatment costs £119 – definitely at the higher end of the spa menu spectrum but when you go for gold, luxury is included in the price. You can opt for either 55 or 75 minutes depending just how indulgent you're feeling, making this one for those who expect more than just a quick cleanse and tone.
The sought-after golden treatment originates from ancient Egypt, as it's said that Cleopatra would sleep in a golden mask to allow its many beautifying properties to permeate her skin overnight – all in the name of youthful, radiant skin.
The spa's 23-carat facial begins with a fuse of silky gold and honey in a sensuous massage balm, which has a filler effect for firmer, suppler skin. Next up you'll enjoy a neck, shoulder and scalp massage using cedar wood and hydrosols like patchouli to evoke the senses. Finally, the gold mask, which contains pearl extract, tightens the skin while the 23-carats work to illuminate and brighten for a flawless finish.
As if that wasn't enough, the spa has also created a spectacular Gold Body Ceremony, which is an indulgent two-and-a-half-hour, head to toe 23-carat treatment. Gold is brimming with regenerating and healing properties so it's only right that we get to bring the benefits to our body too. The ceremony begins in a Turkish Hammam where the pores are steamed, followed by the golden application. While wrapped in a sheet of gold, a relaxing one-hour facial takes place, and to polish off the pampering session you're dusted with gold powder over the face, décolletage, shoulders and arms to enhance the glow.
We're sold on it already, but what about you – will you go for gold this summer?