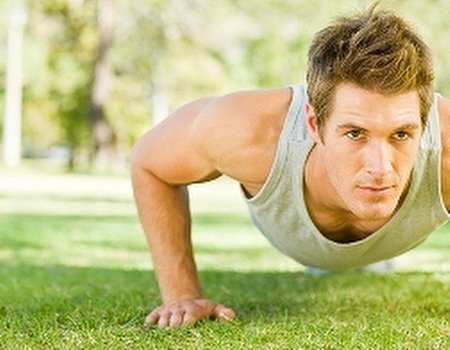 If you, like thousands of others, are struggling or have already abandoned the 'get healthy for 2010' resolution, then fear not. There are now more organisations out there that have made it their mission to get your fitness back on the straight and narrow, including the RAF whose top fitness experts have compiled a guide designed to get you 'fit for life' this year.
Based on training techniques used by RAF personnel, their fitness guide is not designed to be a quick fix or another diet fad, but is intended to be a long-term solution to fitness and wellness making you embrace daily exercise as an integral part of life without a gym membership.
Corporal Simon Wray, Personal Training Instructor at RAF Cranwell and former Gladiator winner explains the reasons behind the 'Fit for Life' guide:
"There are hundreds of 'experts' this new year giving advice on how to get your body looking its best. The RAF 'Fit for Life' cuts through this confusing minefield and provides a no-nonsense, step-by-step guide to getting your exercise regime right. It can be tailored to your ability and can be followed anywhere, with no need for expensive gym memberships or costly new equipment."
So, is it really that simple? According to the 'Fit for Life' guide, follow the RAF's simple exercise tips below, and you can shape up in no time:
Exercise for 30 minutes, three to five times and week - it is realistic amount to do and you are more likely to stick at it.
Combine stomach exercises that work all groups with aerobic exercise to achieve that six pack or washboard stomach.
Do exercises that will tone your whole body – don't focus on one area.
Warm up the muscles you are about to use before doing any exercise with dynamic stretching.
Cool down the muscles you have used with static stretching holding each for 20 seconds.
For more information on the 'Fit for Life' guide, visit the RAF website.