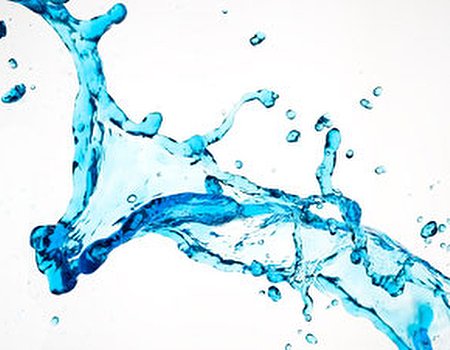 Feel like you're in need of a bit of a detox? Hampstead's Princess Soraya Salon is one of only a few UK venues to offer the unusual ionocinesis therapy.
Interested in finding out what happens when the body is used to conduct low voltage electrical fields, I went along as a guinea pig. Luckily, I made it through the experience in one piece – and even rather enjoyed myself. Here's a peek at how I got on...
The venue
From the moment I entered Princess Saraya Salon, I felt that I was in trusted hands. And that's really how I felt the entire time I was with the owner, Ms Ahari. She seems to know more about the science behind beauty than anyone I've met - her passion and interest is totally addictive. I'd trust her implicitly with my face and body, which is the biggest recommendation I could give! That's what you look for in a therapist, and that's what you get from Ms Ahari - decades of expertise and a passion which have led her to work with some exciting products, including Silicium and the ionocinesis process.
The treatment
Combining low voltage electrical currents with a liquid Silicium supplement, ionocinesis aims to detoxify and rebalance - and is said to have a positive effect on digestion, acidity and general pain. Similar to an ionic foot bath, this therapy reportedly works by activating the body's negative and positive ions - which in turn help to rebalance the cellular membrane and detoxify the organs. Sounded pretty good to me...
The treatment involved Ms Ahari placing electrodes on my face and back and turning on the electric current (with a protective pad in between).
Ms Ahari can talk about the process for hours - she explained that the current was pushing the Silicium into my body, with the aim of detoxifying my system and making me glow. She also told me more about Silicium and how it is said to work from the inside out, helping to generate collagen - which of course is what keeps us looking young, smooth and beautiful.
Whilst the ionocinesis was taking place, I had the most amazing hydrating and cleansing facial – it left my skin feeling plump, soft and glowing for ages afterwards!
The result
At the end of the treatment, the pad turned yellow – this is supposed to be a physical indication of detoxification.
After my visit, I was so sold on Silicium that I had to buy a supply of it for myself to bring home. I've started drinking it every day, and have really felt the benefits to my skin, nails and hair. I can't wait for my next treatment - I did feel a difference after the first one, so I'm really excited about the difference my next ones will make.
Want to give this unusual treatment a go? Visit the ionocinesis page to read more about the therapy, or visit the Princess Soraya Salon page for details of offers and packages.