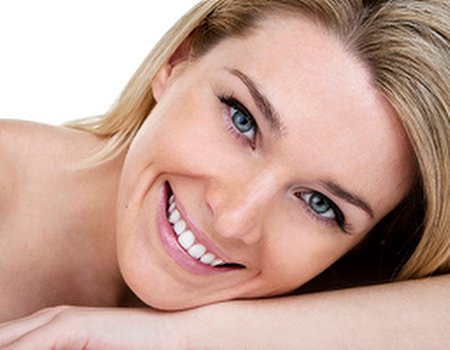 Some of us are plagued by monthly pain and the emotional ups and downs of PMS. Last week was PMS Awareness week (yes there is such a thing) so I thought I'd share some tips on what you can do to relieve the pain.
Avoidance tactics
Salt - To ease water retention, reduce the amount of salt in your diet, especially in the week before your period. Always check food labels for hidden salt in your food. Recommended Daily Allowance (RDA) is 1600mg.
Sugar & caffeine - Both of these should be avoided around the time of your period as they can irritate the hormone balance within your body, which fluctuates considerably at this time. Caffeine in particular can lead to breast soreness, irritability, and tension.
Alcohol - a depressant, it depletes the body of necessary vitamins and minerals that support healthy hormone function.
Smoking - from a TCM perspective smoking, alcohol, sugar, and caffeine all put excess heat into the body which increases inflammation and pain as well as things like headaches, tension, and breakouts.
Up the ante
Almonds - These contain high levels of the amino acid Tryosine which helps to produce dopamine which in turn will improve you energy levels. Other sources of Tryosine include chicken, turkey, avocado, cottage cheese, lima beans, and pumpkin seeds.
Omega 3 fatty acids - These help to soothe cramps and keep your skin healthy, avoiding the dreaded monthly spots. They can be found in salmon, tuna, eggs, and flaxseed. I personally also recommend a good fish oil supplement such as Eskimo-3 which is a high concentration stable fish oil. It is produced from the bodies of deep sea fish, and not the liver, so no worries about too many toxins in the product. If you are avoiding animal products then star flower or blackcurrant oil can be a good alternative.
Complex carbs - Whole-grains are better than refined carbohydrates which increase inflammation and fluid retention in the body, and make you feel sluggish.
Lean meats - Estrogen is found in higher quantities in animal fat, and can increase fluid retention, bloating, and weight gain. Choose lean grass-fed lamb or organic white meat and wild fish if available.
Protein - Eat plenty of organic high protein foods such as, nuts, seeds, lentils, oily fish, and cottage cheese. These will help keep your energy levels up.
Sprouts - If you do find fluid retention to be a problem, adding some alfalfa sprouts or asparagus to your main meal can help your body to flush out excess fluid.
Organic fruits and vegetables - Avoid chemical fertilisers or pesticides which often contain hormone disruptors. Nutrient dense fruit and vegetables are essential for healthy hormone functioning.
Sleep - A lot of movement and change is going on in your body at this time, and so you need to ensure you get adequate rest to help support this process; try to aim for around 8 hours a night. Sticking to a regular schedule of meals, exercise, and sleep will also help with this.
Exercise - You should be getting 30 minutes of exercise 4 - 6 times a week which can include brisk walking, working out in the gym, cycling, muscle strengthening, or dancing. From a Traditional Chinese Medicine (TCM) perspective your liver likes to move, and so physical exercise can ease stagnation, and symptoms or pain and irritability. Exercise also releases endorphins that make you feel good, and getting out in the fresh air will help aid sleep.
Stretch - Stretching releases tension in the body and helps to relax the mind. From a TCM perspective, your spleen likes to strecth - this can help strengthen the spleen, reducing symptoms of bloating, fluid retention, and anxiety.
Relax - Try to keep stress to a minimum at this time by finding things that help you to relax. This can include things like yoga, meditation, massage, spending time with your friends, or working in the garden.
Talking to someone about how you are feeling can also help. If you do experience mood swings, depression, or anxiety etc, around the time of your period it can be good to talk to your friends and family about this, so that they can be there to support you. Some of my patients find keeping a journal a helpful way to express how they are feeling and cope with these symptoms.