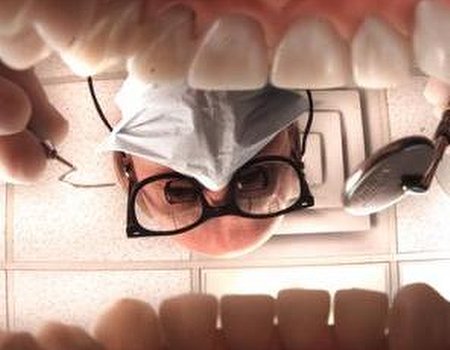 Recession victims postponing or cancelling dental appointments in an effort to save money risk a shocking bill when their choppers let them down and they can't delay a restorative treatment.
Both NHS and private practices are outlining a six times increase in cancelled check ups and appointments in the last two years. Manor Dental Practice in the Northwest alone has seen the amount spent on preventable treatments rise from £52,600 to £162,000 in three years.
It's easy to see how quickly the bills pile up when the average cost of a restorative treatment is £458 per visit, over three times as much as yearly maintenance. A common misbelief has people avoiding the dentist in order to save money, without realising the long term damage to their finances, not to mention their health.
Dr Anjali Shahi, founder of Manor Dental Practice, feels that the majority of the restorative procedures are entirely preventable. She commented: "It's quite common that in times of financial difficulty, one of the first things to go is visits to the dentist. Whilst I can completely sympathise with those who are trying to economise, people need to realise that going to the dentist is not a luxury: it's a necessity to maintain good health. If your arm would not stop bleeding, you would see a doctor. The same should be true of your gums; if they are bleeding, you need to see a dentist."
Dr Shahi continued: "The fact is it's proven false economy to miss dental appointments. Whilst it may seem appealing to save a hundred pounds or so over the course of a year, there's a real risk of ending up spending thousands repairing preventable damage – not to mention hours off work in the dentist's chair."
Have you been neglecting your gnashers? Don't let the recession bite into your dental care - why not make those dentist chair nerves melt away with a visit to a dental spa? Then you can really say 'ahhh'...