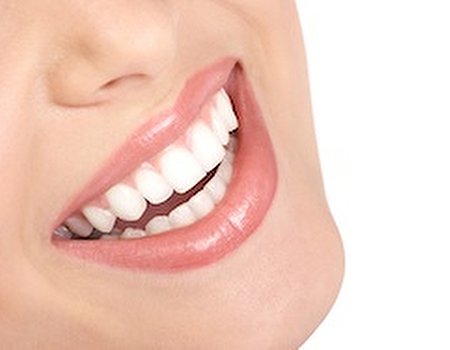 Botox is often credited with changing people's lives, or at least their expression, thanks to the wonders it works on wrinkles. But not everybody opts for the injections for younger looking skin; a new treatment successfully used in clinics such as DrBK Clinic in Reading helps people get rid of debilitating headaches and teeth tapping, improving your looks at the same time. Have you noticed your jaw line is more tense and masculine? You might want to look into it, like a Reading woman did.
Afflicted with a condition known as bruxism, Katie, 32, would tap her teeth together while sleeping, resulting in her waking up most mornings with excruciating pains in her jaw and a terrible headache - similar to what people who grind or clench their teeth in their sleep go through. She had also noticed her jaw line becoming more severe, and awful breakouts on the skin in the area.
"I would lie there and hear myself doing it," she told City Woman. "I would wake up in the morning in such pain. You feel like you've been punched in the jaw on both sides every day, or like you want your teeth to fall out."
A mouthguard didn't seem to help, so when she heard of the treatment offered by Dr Bob Khanna, the Dr BK Lift, she decided to try it: the 'lift' involves injecting Botox into strategic points of the jaw muscles. The relatively painless treatment consists of a single injection on each side, with results felt just a few days after injection and lasting for 3 to 6 months, as it's common with Botox in all its uses.
As a therapeutic tool, Botox has recently become an integral part of dental implant surgery; a few companies in the UK have already started using Botox to treat chronic teeth grinding and tapping successfully. Not only are patients experiencing relief from jaw pain, jaw soreness, tension and headaches, they are also seeing a dramatic change in the way their face looks. The square, severe appearance of their lower face softens into a more normal and aesthetically pleasing jaw line, boosting their confidence and giving them a brand new look and a healthier night of sleep at the same time. Skin problems on the chin and jaw line have also been associated with bruxism, and many patients found themselves free of the pesky spots after their injections.
Teeth grinding or bruxism afflicts a large percentage of individuals, most of whom don't realise they suffer from it. Up to 20% of adults and 30% of children in the age group of 5-6 suffer from nocturnal bruxism. Aggravated by stress, this condition frequently runs in families. People that clench their teeth during the day or at night mostly do so without knowing that they are doing it - they can't help themselves. Those that only grind at night only know that they are doing it if they wake up with jaw soreness or when the dentist notices that they are wearing down their teeth. So ask your dentist for a full exam of your chopper's weariness next time you're in - you might discover the cause for headaches and breakout is not only the stress at your workplace.