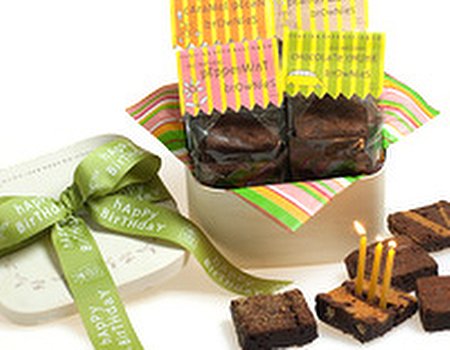 Day 1 was pretty easy. Protein, veggies, and legumes – check!
Day 2, well, nobody's perfect. Brownies are my nemesis. An enormous box of brownies arrived at the office today. The universe was obviously pointing out that I ought to treat myself.
Like I said, nobody's perfect. I'd rather have a bite or two than obsess for the rest of the day about how much I miss the chocolate gooey magic. Suffering isn't sustainable on any level. (If you need a little brownie inspiration check out Dancing Deer peanut butter brownies - Oh and they sell them by the case.)
This diet is pretty restrictive and not for the faint of heart. No starch, no white carbs (corn, rice, flour, potatoes, etc), no dairy, no sugar, no fruits, no processed food. Someone asked me what I'm actually eating because not much was left.
For breakfast I have scrambled eggs, with sautéed spinach, black beans, and salsa, which I eat a lot anyway. Lunch is some sort of white meat and roasted veggies (though no potatoes). Afternoon snack is hummus and more veggies. Dinner is generally a salad with some sort of protein.
See, not so bad. Where's my wine?