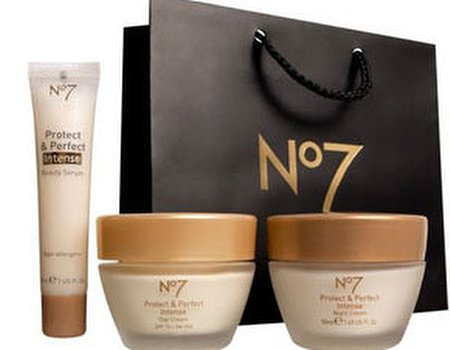 In 2015 the anti-aging industry is expected to be at a whopping $291.9B in annual revenue, up from $115.5B in 2010. That's a mere 152% growth in 5 years. Perhaps I should not be surprised by these figures given my borderline obsession with wrinkles and sun damage. No, it didn't start at the healthy age of 33, but instead at 23 when I was still flush with idealism and collagen. Based on these stats I'm clearly not the only one with a bit of an obsession.
Coco Chanel once said "A girl should be two things: classy and fabulous." She forgot to add "well preserved". I'll try any product in search of eternal youth and only true friends know I'm not really joking about my 12 step skin care regimen. Like any Londoner I managed to find myself sucked into the Boots vortex. The associate marked me instantly and knew I was easily dazzled with free samples and starter discounts. Even the worst psychic would easily predict I left the store, bundles in hand, excited at the prospect of youth in a jar.
Admittedly, I expected very little from my recently acquired stash. I try many products from £150 night creams to £10 drugstore bargains and few of them deliver on their lofty claims. After 2 weeks of trial, for once I was pleasantly surprised. I tried the Protect & Perfect series, as well as the face and body SPF products. All were better than expected. Boots even manages to have a range for each age level so you can grow with the line - demystifying skin care for the masses.
The moisturizers were quite good, though I have a tendency to put on quite a bit so need to dab off to remove the shine as not all of it soaks in. The serums did seem to smooth out my difficult skin. Both the face and body SPF products had great coverage and soaked into my skin quickly, though I wished they smelled liked coconut rather than a perfume sample.
My biggest complaint is not in results or even in price but instead that they add in fragrance and quite a lot of it. If you're sensitive to smell this probably isn't the line for you. Also, the Lift & Luminate serums come in very small tubes which make it seem more reasonably priced and means you have to stock up constantly.
Here's the quick list of the products I tested. They seem to have pretty good reviews both on recent beauty mags and on from customers on the Boots site.
• Lift & Luminate Day & Night Serum - £24.95
• Protect & Perfect Intense Day Cream - £22
• Protect & Perfect Intense Night Cream - £23
• Anti-Aging Sun protection spray SPF 15 - £12.50
• Anti-Dark Spot Facial Sun Protection - £11
It will be interesting to see how long the Boots No 7 products survive my Darwinist approach to skin care. I like to mix & constantly test so the 12 step program is ever changing based on what is performing best at the time.
Let me know what you think on Twitter at isabellevplante with the hash tag #wahandatested.