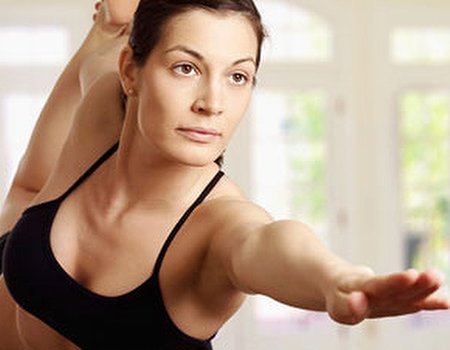 For many people exercise is a rude word but we all know it plays a huge part in any healthy lifestyle and certainly when it comes to managing our weight. The dilemma for many people looking to lose weight is that when you are unhappy with your shape/size the last place you want to be is in Lycra in a gym which we imagine to be full of 'beautiful thin people'!
That was certainly me when I was pushing a size 20, Lycra was meant to be worn as several layers of undergarment NOT in a gym!! The reality is that the real way to burn fat is with the following: consistent cardio and strength training. That often goes down like a lead balloon because anything that includes the word 'consistent' also often includes things like 'boredom' and 'monotony' and 'slow to achieve noticeable results.'
Consistent exercise is the real key to fat loss but it is only 20% of the equation - with your nutrition being the other 80%. This is where many people who do bravely make a stab at including exercise in their life, falter. They take up exercise but don't have a smart nutrition plan and the results are slow or nonexistent and in frustration they give up as quickly as they have started.
I want to offer a light for anyone who has ever struggled to find a way to end the struggle to lose weight or maintain it without hunger or deprivation.
Most of us are time challenged; my solution was to look for a smart, simple flexible solution for both my nutrition and exercise. When I found it, not only did I lose 75lbs but I dropped 6 dress sizes and turned my body into a fat burning machine that burns twice as many calories every day - and all without counting calories and just 50 minutes of exercise 3 times a week. This is what I now love sharing with my clients and other coaches who I train, as it is life changing and I love what I do because I get to be part of that.
I want to share part of that with you here - let me introduce you to the concept of fat burning. It's true that there are no 'magic' fat burning exercises - but there is something you can do to enhance your body's fat burning potential and that is this: work really hard.
Intensity is the real game-changer when it comes to burning fat because, when you work hard (as in going to a place where you can't breathe, can't think, can't stand it for more than few seconds at a time), your body responds by becoming something of a fat burning machine. As one study I researched suggested, "...vigorous exercise favours negative energy and lipid balance to a greater extent than exercise of low to moderate intensity." Which is a fancy way of saying you can burn more fat.
I set about researching the very best High Intensity workout in the shortest time and this is what I will share with you in my next blog. Watch this space……