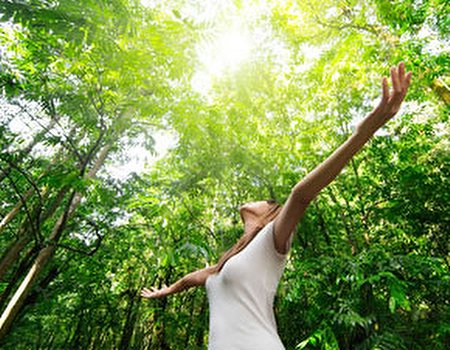 Spring has sprung and everywhere everyone is telling me how to spring clean my house and my life, mind, body, soul and spirit too. And for good reason - cleaning away what we no longer need makes way for something better to come into our lives.
With one of my clients this week, our conversation went something like this...
Client: I want to get another job, one where I have a day off, so I have the time to write my book.
Me: Fantastic, how long have you wanted to write a book for?
Client: Oh, since my early twenties. It's something I've always wanted to do.
Me: That's great - how do you feel about writing your book?
Client: Honestly?
Me: Yes, the truth.
Client: Actually, it makes me feel so heavy it's as though all my limbs won't work.
You can see the problem. My client has held a dream to write a book which in reality she won't ever write, because who would want to do something that made them feel so heavy that their limbs won't work?
The rest of our session was spent letting go of this long-held but now outdated dream. It was important to let go of it, because she was stopping herself getting the job she wanted, as if she got the new job she'd have to write the book.
The way I see it, we have three to-do lists:
The first is all the stuff that is essential to maintaining life, but that we'd prefer to run along in the background - washing, shopping, cleaning, running etc.
The second list is about our current projects and exciting things that are happening right now, things like: shop for a dress to wear to Kate's wedding, write the next Hypnogogo, prepare the marketing materials for my next workshop and so on.
The third to-do list is the one that contains all of those big things, the things that have been lurking around for many years that we never really seem to get round to doing, things like: learning a language, writing a book, learning an instrument and joining a band, taking a year off to explore Peru.
Now, it's this final to do list that could do with a spring clean. After all, who wants to have things you once wanted to do holding you back twenty, thirty or even forty years later? Not me! So try this 10 point plan for spring cleaning:
1. Start with the list and write down each and every one of those big things you've wanted to do for years but have never started.
2. Take one thing at a time.
3. Ask 'Who does this belong to?'
4. If it's not yours, say 'I return you to sender' and go to point 10 below.
5. If it's yours, ask 'What stops me doing this? What stops me starting it?'. Write your answers down.
6. Then pretend that I've taken away all the things that stop you.
7. Now ask how you feel about getting started.
8. Notice how you feel physically - are you light or heavy, excited or anxious, what other sensations do you feel? Where do you feel them? What colour is the feeling?
9. In reality, it's time to get rid of anything that doesn't make your heart sing with joy and your body feel light with energy.
10. Simply cross it off your list and never think about it or feel guilty about it again. And yes, you can do this, and yes, it is OK to do it.
Repeat for all the items on your list. Of course, if anything does make you full of joy, etc, just do one small thing to get you started and move it to to-do list 2.
Personally, I crossed off learning Spanish...and French...and learning the drums...oh and the guitar...and I feel fantastic, so much lighter!