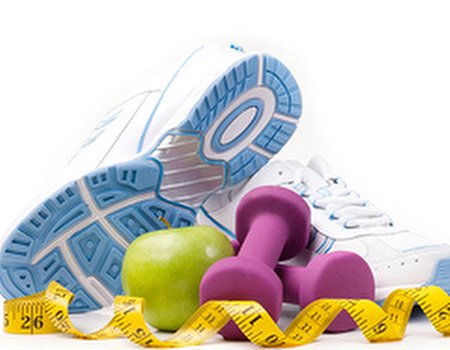 For the past three weeks I've been sick with tonsillitis – it's been thoroughly miserable. The good news is I'm now feeling better... hurrah! But my life seems to have disintegrated into absolute chaos, which is all round less good.
Since I've been ill, I've done the bare essentials: seen clients, recorded the new Hypnogogo, done the washing, baked birthdays cakes for my children. However everything non-essential has been ignored: filing, working on my book, studying, catching up with emails. I now have a to-do list that's longer than my Christmas list.
One of the other not so positive side effects of this enforced change in routine is that I've done no exercise in nearly a month. This is not good, not good at all: I really miss it and I can feel myself getting unfit and fatter - urgh! The weird thing is that I don't seem to have time - my life has changed in just this three week period and it seems there's not a moment left to exercise. Honestly, I just can't imagine how I used to fit it in. Put simply, I've got out of the habit and it's proving really difficult to get back into it.
As a hypnotherapist, I often see people who want to stop a bad habit, like overeating, but I see fewer that want to create a good habit, like starting to exercise.
Habits are really interesting. By definition a habit is 'an acquired behaviour pattern regularly followed until it has become almost involuntary'. According to research done by UCL it takes 66 days to acquire a habit; that is until the action is automatic and done almost without thinking. Sixty-six days - groan, it feels like ages - moan, that's seven weeks and three days. On the bright side, if I start now I'll have that good old exercise habit back before Christmas, which would be a wonderful gift to my body!
So what are the component parts to making a habit?
First of all you've got to have motivation, a really powerful desire to do thing you want to become a habit. Without this motivation you've got no chance of achieving the required level of consistency - especially in the early days.
And you really do need consistency. If you really want to make something a habit you have to do that something regularly and frequently.
And finally you have to link your action to a cue or context. Certainly this is what makes habits hard to break - giving up that after-dinner cigarette is without doubt the hardest part of stopping smoking!
At this point it helps to try your new habit on for size by trying it out in your imagination before you try it out for real. That way you can see if there is anything you might like to change about either the action or the context. (For example if you want to acquire the habit of running, there's no point in deciding to leap out of bed to do a run first thing in the morning if you can't normally drag yourself out of bed anyway. It would be far better to run at a time of day that suits you better). I know this sounds obvious, but you'd be surprised how many people give up on their action because of the cue or context.
So, I've got my motivation which will help with my consistency (might also get myself a little sticker chart going!). As for my cue, well, I'm thinking it's got to be my morning cuppa - I can't get up before it, so as soon as the last sip is slurped it's my signal to crawl out of bed and lay down on my yoga mat. Glad that's sorted – I'm feeling fitter already!