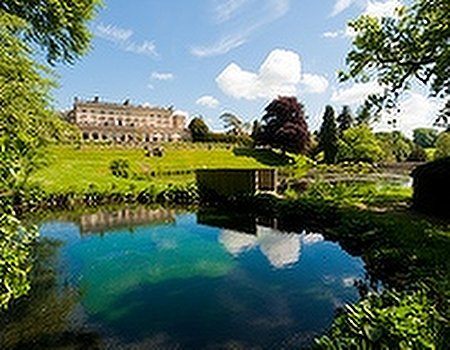 Are you the type of person who wonders about the origins of their spa treatment? Are you curious about every delightful detail, down to the products used in your massage? Well then Wahanda have found the perfect spa for you.
C.Side at Cowley Manor is a contemporary-chic country house hotel and spa which sits in the glorious Cotswold countryside surrounded by 55 acres of parkland, woods and meadows. This spa is quite unique in the fact that they handmake their products used in every treatment, ensuring that you'll be pleased as punch with the pamper-perfect product.
The Green & Spring collection is a natural, handmade range of bath and body products inspired completely by the British countryside, and specifically that surrounding Cowley Manor. The products are timeless classics as the extracts used have been cherished for their therapeutic qualities by English apothecaries for hundreds of years.
The three fantastic product ranges available are:
Relaxing - Inspired by aromatic kitchen herbs, blending the soothing fragrance of lavender with the nurturing and restorative properties of comfrey and rosemary.
Indulging - Inspired by English country gardens, blending the delicate scent of rose and the sensual fragrance of jasmine with the comforting and restful properties of elderflower and red clover.
Revitalising - Inspired by green, grassy fields, blending the invigorating fragrance of peppermint with the nourishing and stimulating properties of dandelion and fennel.
Not only do Green & Spring ethically source their products from countries around the world, but the company is environmentally friendly too as they use 100% natural botanical materials and recyclable packaging - so they're not just green by name, they're green by nature too.
If you fancy an eco-friendly treatment with products that have been cherry picked by the experts, check out their current spa deals and offers.