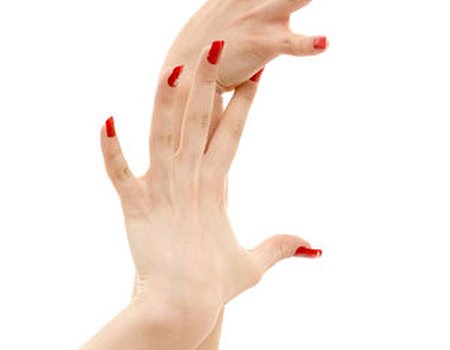 We've all got our little body issues – whether it's that bit that sticks out no matter which way you twist around in the mirror, or that niggling comment from a friend that you just can't shift from your mind. Whatever it is, chances are you poke and prod at it, but eventually just learn to accept it as part of who you are – it's our differences that make us unique, after all.
But with more and more advancements in cosmetic surgery, it seems that some celebrities and beauty fans are going to extreme lengths to get rid of the tiniest of flaws. A new anti-ageing laser treatment promises to make any unsightly veins in the hands simply disappear – at a price of £2,000 to £4,000.
These bulging veins are usually found on those who have a lower body fat percentage, with Angelina Jolie or Madonna often being noted for their less-than-perfect arms. To tidy them up, all they'd need is a small 'pinhole' puncture made in the vein, through which a catheter with a laser inside is inserted. As the laser is pulled out it closes up the vein, diverting the blood supply to deeper veins hidden away from view.
Using laser treatment to shift troublesome varicose veins seems more understandable, but we're not too sure about this one... we're not sure how it might affect that all-important process of circulation. If your veins are bothering you, perhaps try a few of these tips first:
Exercise can help improve circulation and blood flow, so may help with any bulgy bits. Check out our fitness deals for inspiration.
Stretching can also help move the blood around your body more effectively, so think about taking up a yoga class.
Less invasive treatments such as dermal fillers or microdermabrasion may help improve the appearance of the skin – and you get to keep all your veins intact.