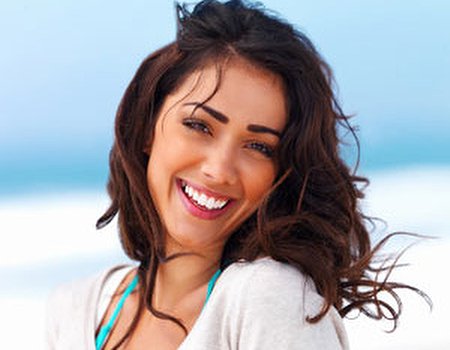 Whether you're in the business already, or you simply love nothing more than learning about the latest health and beauty trends, chatting to professionals and picking up a bag of free samples, you should definitely head down to your nearest beauty and wellness show this summer.
Wahanda are here to take all the hard work out of keeping you looking gorgeous (and of getting your professional name out there), so we've put together a list of the top shows that are popping up around the country over the next few months. All you need to do is book your tickets, grab the girlfriends and enjoy a fun-filled day of health and beauty – who knows, you might even see us on your travels...
For the experts:
Beauty UK | When: May 8th-9th Where: Birmingham
Get yourself down (or up) to the NEC in Birmingham for Beauty UK, one of the leading beauty trade events of the year, on Sunday 8th and Monday 9th May. Their 2010 show roped in over 18,000 visitors, so you can be sure that your business will be reaching a huge number of new people ( http://www.beautyserve.com/events/BeautyUK ).
Olympia Beauty | When: September 18th-19th Where: London
Those in the South have a few months longer to wait for Olympia Beauty, which comes to Kensington, London on 18th and 19th September. It's the most prestigious show in the professional's beauty calendar, so be sure to book a place for you and your business this year ( http://www.olympiabeauty.co.uk ).
Scottish Beauty | When: April 17th Where: Edinburgh
Any Scots will need to move quickly to secure their place at Scottish Beauty 2011, which hits the Royal Highland Centre in Edinburgh on Sunday 17th April. It's the only professional exhibition to cater for the North of England and Scotland, so it's great for attracting visitors who aren't able to head down South for their beauty updates. There's also a free Associated Beauty Therapists training conference available and the Scottish Nail Technician of the Year competition will be running ( http://www.beautyserve.com/events/ScottishBeauty ).
For health and beauty lovers:
Woman's World | When: June 3rd-5th Where: Dublin
Woman's World 2011 is sure to cater for all tastes, with five dedicated features areas – fashion and beauty, food and drink, beauty and hair, health and fitness and holistic lifestyle. It's the largest and most successful retail exhibition in Ireland (definitely worth a weekend stay if you live further afield) and takes place Friday 3rd – Sunday 5th June in RDS Simmonscourt, Dublin ( http://www.womansworldshow.com ).
The New You Beauty Show | When: June 19th Where: Hertford
If you're a beauty show veteran and are looking for something fresh, Hertford is hosting its first ever New You Beauty Show this June. The show will feature the very best in body care and healthy living and is aimed at both the public local businesses – allowing the people of Hertfordshire to discover the hidden beauty secrets on their doorstep. There'll be special offers, goodie bags, prizes and endless amounts of expert advice available, as well as fashion and accessory shopping to tempt you even more ( http://www.thenewyoubeautyshow.co.uk ).
The Allergy and Gluten Free Show | When: May 6th-8th Where: London
If you're aware that it's National Allergy Week at the moment, you'll probably be interested to know that the Allergy and Gluten Free Show comes to Olympia, London, from 6th – 8th May. Aimed at both the public and professionals, the exhibition features thousands of products and services, demonstrations, seminars and workshops on all things allergy-friendly ( http://www.allergyshow.co.uk ).
For the mind as well as the body:
Holistic Health | When: May 8th-9th Where: Birmingham
Holistic Health is a trade exhibition devoted to supporting the complementary and alternative therapy market. The event now runs alongside Beauty UK on the 8th and 9th May, so you'll be able to attract visitors who may not normally choose a holistic service, but change their mind after hearing what you have to say face-to-face ( http://www.beautyserve.com/events/holistichealth ).
The Mind Body Spirit Experience | When: May 25th-30th Where: London
The Mind Body Spirit Experience is a week-long festival in London that dates back to 1977. From the 25th to 30th May, the Royal Horticultural Halls, Victoria, will host a varied and inspiring schedule of workshops, free events, yoga sessions, live concerts and over 100 exhibitor stalls. It attracts thousands of visitors from the UK and abroad, so make sure you don't miss out ( http://www.mindbodyspirit.co.uk/london ).
Wherever you decide to go, make sure you let us know about the fabulous products and businesses you discover while you're there by tweeting @Wahanda. Have fun!