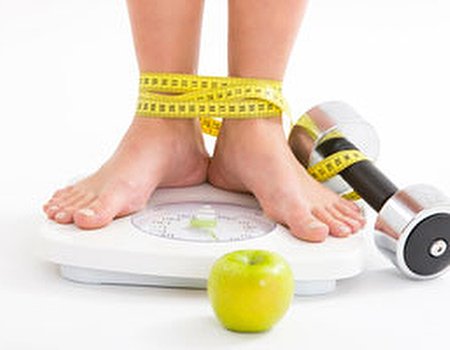 If you've taken a peek around our website lately, you will have noticed that we're doing our best to get you in shape for summer. We've got a fantastic competition to win a two night stay at Slimmeria's boutique detox retreat; weight loss and fitness deals to get you trim and toned; and beauty offers that are sure to leave you feeling super confident about stepping out in that bikini.
But we couldn't leave all the hard work up to you - never ones to miss out on a challenge, the Wahanda team are joining you in the fight against flab. We've roped in nine of our finest picks from the sales crew, marketing experts and techie know-alls to pick a weight loss programme of their choice to follow for four gruelling weeks.
Here's what they'll be doing:
Isabelle has chosen to follow Tim Ferriss' 4 Hour Body Slow Carb Diet, which means no sugar, fruit or white carbs (rice, potatoes, flour) for six days a week. The seventh day is spent in cheat day heaven, when you're allowed to eat however much of whatever you feel like, in order to prevent your metabolism from slowing down.
Bhavesh is going for a simple eat less, burn more plan. He'll be tracking what he eats, cutting out alcohol and sticking to a maximum of 2,000 calories a day. He'll also be busting it in the gym four times a week, burning 500 calories each time.
Jesko has lined up a high intensity cardio workout plan. He'll be doing two cycling sessions, two runs and two swims every week.
Marisa is keen to clean up her diet and regain a better level of fitness. She'll be sticking to a vegetarian whole foods diet – avoiding processed food, refined sugar and alcohol – and upping her current exercise routine to six hours a week, by doing a combination of running, Pilates, yoga and aerobic classes.
Ana, who lives in Portugal, is making us all incredibly jealous by taking her fitness programme to the beach. She won't be making any major dietary changes but aims to walk, mainly along the gorgeous Estorial Coast itself, for a total of 21km a week: 2 x 2km, 2 x 3.5km and 1 x 10km.
Bogdan will also be focussing on fitness instead of food. A non-believer in calorie-counting and diets, he'll be aiming to sustain his current body fat percentage by cycling 650km over the four week period.
Koulla, on the other hand, is looking for a complete lifestyle change. She's joined a gym, booked a personal trainer and wants to use the Beach Body Challenge to kick-start her goal of losing 2 stone.
Ben is looking to convert any fat lying around to muscle mass, by starting a low fat, high protein diet and ditching the alcohol. He'll also be hitting the gym for a minimum of three weight training sessions and two cardio sessions a week.
Aaron (our resident gym buff) is going to be following Charles Poliquin's BioSignature Modulation method. This programme involves German volume training at the gym and following a strict high protein, no sugar, low carb diet. He'll also be taking additional supplements, washed down with four litres of water a day – luckily, our office is right next to the toilets...
Just to make it more interesting (and to keep them topped up with motivation), we're making it a competition. The person to lose the highest percentage of body fat at the end of the four weeks will win a £100 fashion voucher of their choice – and bragging rights for the rest of the summer. You can keep an eye on whether they all stay on track, as they'll be writing blogs throughout the whole four weeks to update you on their progress. To send them any encouragement, or to let us know about your own Beach Body plan, join the conversation on Twitter with the hashtag wahandabody.