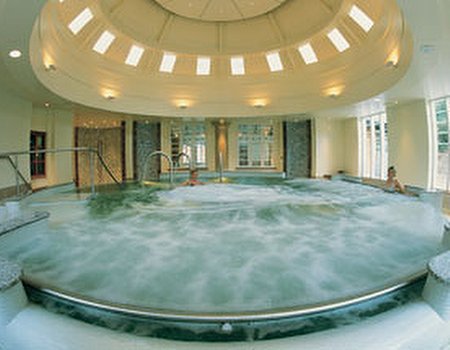 Weather reports are constantly debating the will there/won't there be rain this Friday and Will's and Kate's faces are popping up all over our toilet paper amongst other things. It's official - Royal Wedding fever has swept the nation. Whether you're looking to escape the crowds that will inevitably surge upon London this weekend or you simply want to celebrate in style, Champneys have a special Royal spa break package that's sure to get you a front row seat where you can feel as much like a Princess as the bride herself.
Your Right Royal Escape Two Night Spa Break will include:
Accommodation for two nights from Friday 29th April – Sunday 1st May
A champagne brunch as you watch the Royal Wedding, while therapists offer hand and mini shoulder massages
A Royal Feast on Friday evening, complete with live music
Two 25 minutes spa treatments on Saturday
A buffet breakfast on Saturday and Sunday
A buffet lunch on Saturday
A three course evening meal on Saturday
Full use of the spa facilities, classes and the gym
A free gift to take home with you
Champneys are one of the country's leading wellness brands, and their premier health farms and spas are the perfect haven from life's little stresses. Prices start from £229, so aside from walking down the aisle yourself, we can't think of a better way to spend the Royal Wedding weekend. This fantastic package is available at all four Champneys spas, so find your nearest venue to book your place ASAP...