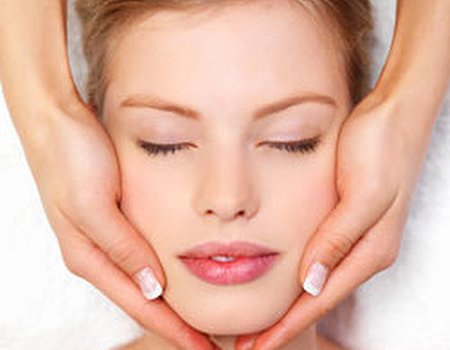 They're thought of as the professional's brand of choice, been voted In Style Beauty Award winners four consecutive years running, are loved in over 90 countries and provided relaxing treatments to the likes of Tinie Tempah backstage at this year's Brit Awards – it should be illegal not to have sampled Decléor products.
I'll put my hands up – I am one such criminal. Or I was, until I took myself along to Spa Illuminata in the heart of Mayfair to hear all about the launch of three fabulous new anti-ageing products.
There's one for each age bracket, so whether you're in your twenties, thirties or late forties and fifties, there's a product for you. The first is the Expression de l'Age Smoothing Roll On – an innovative new serum that works to target those first signs of ageing. It features three rolling balls that massage the area as you apply the product, targeting the width, depth and length of your fine lines and wrinkles and relaxing the muscles that try and hold the wrinkle in place. It's part of the Expression de l'Age range, which is billed as a natural alternative to Botox due to its smoothing and plumping qualities.
The second product is the Experience de l'Age Resurfacing Gel-Peeling. This is the next generation of dermabrasion – aiming to smooth, brighten and refine your skin, without the dangerous effects that can come from the misuse of dermabrasion products at home. It's an exfoliator without any of the harsh abrasive material so it goes on as easily as a serum, and is already a firm favourite with 93% of women reporting an immediate smoothing effect.
The third and final new product heading your way is the Excellence de l'Age Dark Sport Corrector. Aimed at the over 50s, the product corrects, brightens and helps to prevent dark spots and can be used on both the face and the hands – where these spots are most obvious. As we age, our skin begins to lose the ability to produce collagen effectively, resulting in it becoming more translucent – so effects of that fantastic holiday you took 10 years ago can now be seen hiding in the lower layers of the skin. The Dark Spot Corrector fights against this, encouraging the skin to up its quality and quantity of collagen production and feeding it with antioxidants to fight against new spots forming.
Sound good? You can try it all on for size with one of Spa Illuminata's facials, which is exactly what I did with a mini facial to give me a taste of the Decléor experience. The therapists are dedicated to providing a holistic treatment, so all facials start with a back and shoulder massage to get you completely relaxed first, which was the perfect way to begin for my computer-hunched body. Each facial is tailored to the individual, so your skin itself will dictate the products used. I have a tendency to have quite sensitive skin, so intense facials using an endless amount of different products are not something which I have ever been attracted by, but I didn't experience problems with any of the Decléor products – even the exfoliating mask, which I was expecting to sting as it dried, was perfectly kind to my skin.
Even though my skin is only 22 years old, my therapist used the new products on me so I could see how they felt to apply, and I can confirm that they are as smooth and softening as Decléor promise – although unfortunately (for you; I'm perfectly happy about it!) I can't comment on whether they improved the appearance of any of my lines and wrinkles, as one of the pre-requisites to the success of the range is that you have to host a few of these to begin with. The best part of the treatment was the use of Essential Oils during the pressure point and lymphatic massage, which was fantastically relaxing and smelt divine.
Spa Illuminata is absolutely gorgeous and all of the staff are extremely welcoming and knowledgeable. No matter what stage of the ageing process your skin is in, they've got something to make you feel a lot better about it – and Spa Illuminata base their treatments on skin age rather than actual age, which may or may not work in your favour, depending on just how many of those exciting holidays in the sun you've been lucky enough to clock up!
For more information or to book yourself in immediately (I don't blame you), contact the venue, and be sure to let us know what you thought about it by writing a review or tweeting @Wahanda.