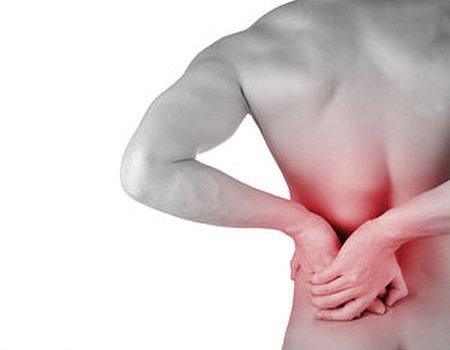 It's easy to think of arthritis as the slightly hilarious problem that keeps your Gran complaining about her gammy leg because, obviously, it's not something that you need to worry about, right? Unfortunately though, arthritis can affect any age group and your daily routine could be damaging your joints without you even realising (she says, straightening up in front of the computer screen).
Luckily though, the 9th – 13th May is National Arthritis Care Awareness Week and the British Osteopathic Association (BOA) have released a new mobile app to help you take better care of your body, simply by changing a few of your bad habits. You'll learn how osteopathy can keep your spine healthy and improve your posture with a series of video exercises - plus you can use the 'find an osteopath' feature to locate a practitioner wherever you are.
Osteopath, Paul Clusker who practises in Walsall and Sutton Coldfield comments: "It's easy to forget about your joints on a day-to-day basis, but a little thought can help to protect them and may save you pain and restricted mobility in later life. My top tips are that you should always:
Try not to sit in the same position all day – take regular breaks and move around so you don't get stiff and your circulation keeps moving.
Make sure if you are lifting or moving something that you use your larger, stronger joints and if possible, slide rather than lift items. Lift from the floor by using your leg muscles instead of your arms and back and push doors open with your shoulder rather than just your hand.
Spread the weight of an object over many joints – use both hands to carry your shopping evenly on both sides if possible and avoid putting strain on one arm by using a shoulder bag.
Try to stick to a healthy weight to avoid putting a strain on your knee or back joints.
Plan ahead – don't overdo activity if you haven't been active for a while.
When your condition is stable, consider visiting your local registered osteopath for a personalised programme of stretching and muscle strengthening to maintain your current level of mobility. Further advice is often offered in how to reduce weight and safely increase activity levels. These changes – though modest – can prove effective in improving your mobility and ability to cope with the inevitable flare ups."
BOA's free app is called "Osteopathy, relief from back, neck and joint problems" and is available for both the iPhone and Android devices – so you've got no excuse to keep slouching...