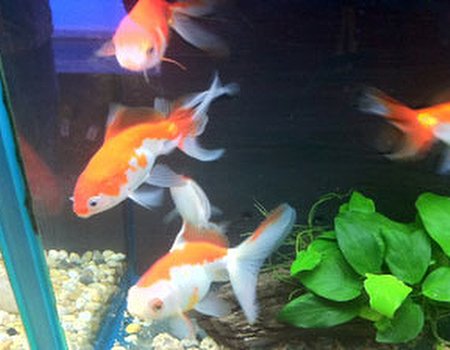 Drum roll please... It's our birthday! Oh yes, we've reached the grand old age of 3 and we're celebrating in true Wahanda style. Our first few years have been filled with exciting exploits, but one of the things that we've been known for is bringing the fintastic fish pedicure into the limelight.
We've never been ones to miss out an an oppor-tuna-ty to treat ourselves, so we've pushed the boat out and perch-ased some of our very own fishy friends for Wahanda HQ! We've been floundering about making a fuss of them all morning, but if you fancy musselling in on the action and keeping up with all of their adventures, you can follow them on Twitter at @wahandafish.
You know we're a sucker for a good d-eel, and Mr and Mrs WahandaFish are no different. They'll be offering you some amazing prizes on their Twitter page at 3pm this afternoon, so scampi over there without delay and join us in all of our birthday fun. Go on, just for the halibut!