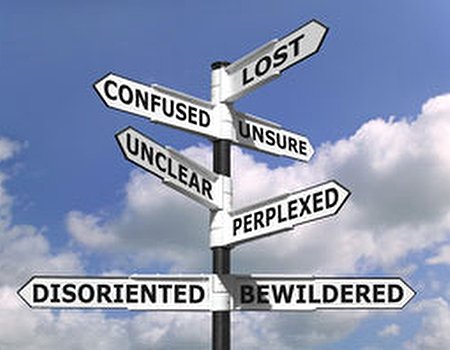 We know that you love all the fantastic offers you can find here on Wahanda, and we do our best to make sure that you're topped up with money-saving deals from across the country to meet all your pampering needs. So we'll forgive you if you've been too busy spending your Wahanda vouchers to take advantage of our community pages as well, but one of its best features is that anyone can ask a question and quickly receive advice back from any of the experts and fellow beauty enthusiasts on site. For anyone who's been missing out on this particular treat, we've provided a round-up of what you can expect, plus some of the best Q&As we've had so far...
Get honest advice from those who know best.
Whether you want to find out a way to relieve stess, tone up before a big event or get all the info on how often you need to go for a facial, we've got thousands of practitioners at your fingertips. There's bound to be at least one who can answer even the oddest of queries.
Had a problem with a treatment? Find out what to do here.
Unfortunately, not every pampering session ends in that blissful, post-massage floaty feeling. Sometimes you're not happy with the outcome but aren't really sure what to do about it. We've had people asking what to do with poorly done acrylic nails and checking what the procedure should be for a Brazilian Blow Dry. You'll be able to check with experienced practitioners to make sure you get the pampering you deserve, every time.
Find others who've been in your situation and have already found some options to help you.
Wahanda aren't simply about spa offers and cheap haircuts – we want to make sure you feel as perfect as possible in every way. If you've recently been diagnosed with an illness, or are having a bit of a tough time and want to explore any alternative therapies available, our Wahanda community could put you in touch with people who've been there, done that, and can let you know of where to get the t-shirt (at the best price).
New in the business? Speak to fellow therapists on the latest treatments you can offer.
The advice pages are also a fantastic place for practitioners to communicate with each other, whether it's to find out about the best ways to deal with late clients, check whether anyone else has had a problem with a product or get the word out about upcoming events.
Get answers to those cringe-worthy questions you could never ask out loud.
There's no hiding from it - the health and beauty industry can often come hand in hand with a whole host of embarrassing situations. Whenever there's waxing and paper thongs involved, you know there's going to be some "Can I really ask that?!" questions floating around. Our simple system lets you ask those things you'd never dare to ask anywhere else, so you can get answers on (for the boys) what happens if you get a bit too 'excited' during a massage, whether vajazzling is waterproof or just why on earth those fish are so keen on eating feet...
You can also post any questions to our Twitter page (@Wahanda) and we'll do our best to get an answer for you – so what do you want to know?