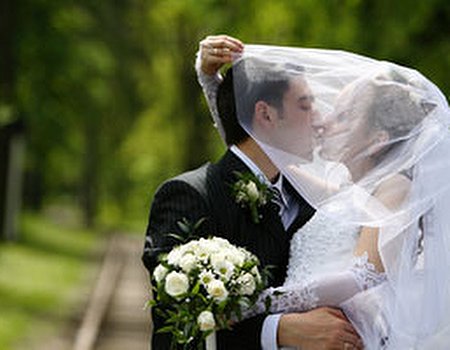 Every woman wants to feel like a princess on her wedding day. But it's not just a designer dress that can make a bride-to-be feel like a million dollars. As all women know, it's about looking and feeling fabulous all over – from top to toe!
So as well as the usual appointments for manicures and make-up, why not think about adding some extra special treatments to your pre-wedding beauty countdown?
Sk:n, the UK's number one skin clinic, has a wealth of pampering treatments available that can help a blushing bride make the most of her assets and more importantly feel amazing on her big day.
Helping the day go smoothly
As every woman knows, you can only feel at your most fabulous when you are fuzz-free. Sk:n suggests that brides-to-be take the hassle out of hair-removal with a course of laser treatments. Celebrity stylist, Nicky Hambleton-Jones is a big fan of laser hair removal and agrees it's the most effective form of permanent hair reduction. Nicky says, "I'm a great believer in laser hair removal, especially as it's not always easy to find time to keep you body hair free. In my view, it's the most convenient, safe and cost-effective way to keep unwanted hair at bay."
So brides can finally say goodbye to waxing and shaving and have peace of mind that their wedding day - and wedding night – will go as smoothly as possible! The course of laser treatments will depend on skin and hair type. Sk:n will carry out a free test patch and consultation to advise how many treatments are appropriate. Prices start from £70.
Looking perfect in your wedding photos
Capturing that perfect wedding day portrait is almost as important as the big day itself. So to ensure you look as youthful and radiant as possible, why not consider Botox® treatment? This safe, non-surgical treatment helps erase fine lines and wrinkles. So who needs airbrushing when a course of Botox® can leave your face looking smoother and more youthful, ensuring you are pictured at your most beautiful in all your wedding photos?
Botox® injections are non-permanent and treatment needs to be repeated every 3-4 months. Prices start from £195.
No need to worry about worry lines
Planning your big day doesn't come without its fair share of stress and worry. But even the most nervous of brides can wave goodbye to worry lines and wrinkles with a course of Juvéderm™ fillers. Juvéderm™ ULTRA is used to reduce facial lines and plump up the cheeks or lips, whilst Juvéderm™VOLUMA reshapes the face by plumping up the chin, cheeks and cheekbones and smoothing jowls and the jaw line which may have lost volume. Fillers are a great way for brides to look younger, smooth out any deep lines and get rid of those forehead furrows. After all, nobody wants to see the bride frowning on their wedding day! Prices start from £199.
Getting that wedding day glow
All brides will be beaming with happiness on her wedding day! But how do you make sure your skin looks just as glowing? Sk:n recommends a session of microdermabrasion for the face. This gentle, deep-cleansing treatment takes just 20 minutes – perfect for the busy bride-to be. It works by propelling a jet of tiny microcrystals across the skin surface to remove dead and damaged cells, leaving you with visibly smoother and clearer skin. The more sessions you have, the better the effect! A single microdermabrasion treatment for the face costs £55.
Jane Lewis, Clinical Development Director at Sk:n comments: "More and more brides-to-be are using cosmetic treatments to freshen their appearance so they feel fabulous for their big day. And it's not just the brides – other members of the wedding party are making appointments too! Here at Sk:n we recommend that a blushing bride plans well ahead for the best results. If you visit one of our clinics, a consultant will be able to advise you on how to factor your Sk:n treatments into your wedding day countdown."
To book in for your free consultation, simply contact your nearest Sk:n venue. While you're here, take a look at our detox and fitness deals to get your body looking just as perfect as your skin, and if you've got any questions, check out our advice pages or tweet @Wahanda. Relax, we've got it all covered...