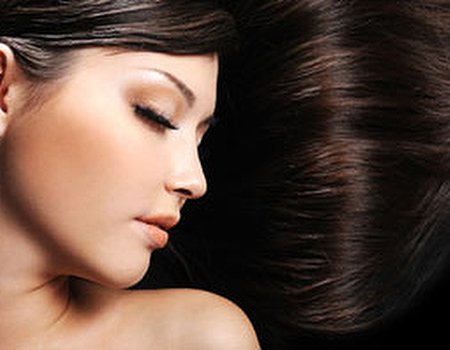 From our desire to change its colour every few months, to the absolute necessity to blast it with over 200 degrees of heat every morning - us girls have a habit of putting our hair through some fairly torturous activities. Apparently they're starting to take their toll on the likes of Lady Gaga, who recently revealed that her hair is beginning to fall out due to the amount of times she's reached for the bleach bottle to keep up her platinum blonde look. While she's no stranger to sporting the odd wig when performing, her harsh treatment of her hair could leave her needing a little help off-stage as well.
Hair loss can occur for any number of reasons, including stress, chemotherapy, major surgery or pulling your hair with excessive force – like with cornrows or tight ponytails. Whether you've been as naughty with your locks as Lady Gaga, or suffer from alopecia or genetic hair thinning, Hair Solved have a non-surgical solution that could leave you with a head full of bouncy, natural looking hair.
Their innovative Enhancer system combines hair extensions and mesh with any existing hair, or uses specialist surgical tape to attach it to places on the scalp where there may not be any hair remaining. Each system is tailor-made in colour and texture to every different client, and you can even build up a more complex effect with highlights and lowlights.
The best thing about the Enhancer is its ability to act in just the same way as natural hair, so you can shower and swim without worrying about it moving about or getting damaged like a wig. Even better, you can carry on using those straighteners and tongs like you would normally – although it's probably best to stay away from the bleach...
For more information or to book in for a consultation, consult your nearest Hair Solved clinic.