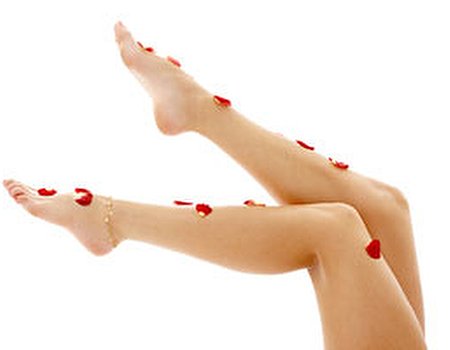 If you're sick of shaving cuts, stubbly legs and that oh-so-enjoyable razor burn – laser hair removal experts Sk:n have the answer. They've hijacked March and labelled it Sk:n Razor Amnesty Month – giving you the opportunity to get a free laser hair removal test patch and an in-depth consultation with a Sk:n expert, an offer usually worth £25.
Presenter and beauty expert Nicky Hambleton-Jones is encouraging us all to bin the blades:
"Come on ladies and gents! It's time to throw out those razors and think about an alternative solution to unwanted hair. I'm a great believer in laser hair removal, especially as it's not always easy to find time to keep your body hair free. Laser hair removal is becoming more and more popular – especially with high street clinics like Sk:n providing such affordable treatments. In my view, it's the most convenient, safe and cost-effective way to keep unwanted hair at bay".
Apparently, we spend approximately £1.8 million on razors every year, and the average person will shave over 11,500 times in their lifetime – a pretty hair-raising figure. Plus, how often have you heard yourself saying, "Don't look too closely at my legs – I could not be bothered to shave this morning"? Just think how much extra snooze time you could have…
Sk:n have 20 years worth of expert experience under their belts and are able to treat even those with sensitive or dark skin. With 37 locations nationwide you're bound to find one near you to blast away those pesky hairs, and all you have to do to claim your free consultation is hand in one of your old razors. You'll be fuzz-free in no time…
For more information contact a Sk:n Clinic near you.