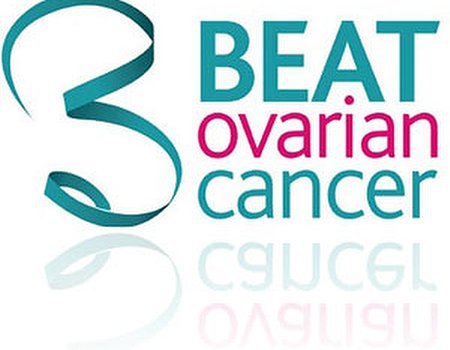 Unless you're completely oblivious, you're probably aware that we're almost halfway through March (already?!), but you're less likely to know that it's also Ovarian Cancer Awareness Month. Ovarian cancer charity, Ovacome, are determined to rectify this fact and have kicked their BEAT campaign up a notch.
Ovarian cancer is the second most common gynaecological cancer in the UK – affecting over 6,800 women a year. Despite this, the average GP will typically only see one case of ovarian cancer every five years, even though the outcome for the disease is positive if diagnosed early enough.
Ovacome was founded in 1996 by ovarian cancer survivor Sarah Dickinson. Inspired by her own experience and the realisation that this was a 'silent' disease – she wanted to do her bit to raise awareness. Launched last year, the BEAT campaign forms a crucial part of this, and is a countrywide initiative to encourage women and healthcare professionals to recognise the primary symptoms of ovarian cancer.
At its centre is this simple acronym:
B for bloating that is persistent and doesn't come and go
E for eating less and feeling fuller
A for abdominal pain
T for telling your GP
Now in its second year, the campaign wants to get bigger and better. Ovacome have teamed up with Health Unlocked and Macmillan Cancer Support to produce the online symptom health checker – a quick and easy tool to help early diagnosis. You may start seeing the BEAT widget or the ovarian cancer ribbon around on your internet travels, and a few simple clicks could get your symptoms instantly checked out.
You know we like to look out for you, so if you want more information – or even if you want to include the widget on your own website – head to http://www.beatonline.info