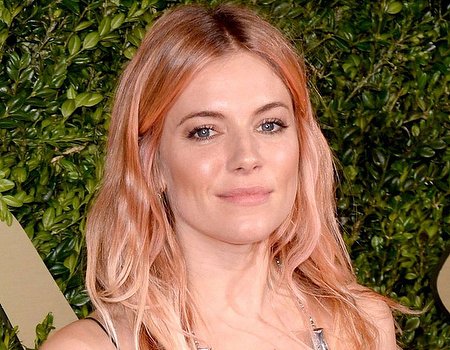 Just as we've all adjusted to writing '2014' instead of '2013', here at Wahanda we've taken a nostalgic look back over the last year as a whole and made a note of the various trends we noticed emerging in the treatment world. Based on the bookings you lot have been making in the last twelve months, here are our top ten beauty predictions for the coming year. Did someone say 'trendsetters'?
Hair bars – A staple for busy New Yorkers, the blow dry bar has made its way across the pond and has so far proved a huge success with beauty-conscious Brits. Wahanda saw bookings for blow dries increase by 45% in December and will be signing up even more blow dry bars (including spin-off updo bars, pony bars and bun bars) in 2014.
HD brows – 2013 was all about 'the brow' - the bigger the better – with the demand for eyebrow appointments increasing by 51%. Thanks to both the 'TOWIE' and Cara effect, HD brows are set to become the big brow treatment of 2014, particularly amongst those with naturally sparse arches.
Rainbow hair – Over the past year, colouring hair striking shades such as pink and blue has found an unlikely following among professional women. After Sienna Miller debuted a full head of rose gold locks at the British Fashion Awards in December, it seems as though this breakout trend isn't going anywhere.
Men's grooming – The popularity of men's massages and manicures increased by 31% in 2013 and with treatments like men's hair extensions making waves in LA (blame Harry Styles), it won't be long before the male grooming sector rivals women's.
Organic and natural – Led by stylish, eco-conscious celebrities like Miranda Kerr and Jessica Alba, Wahanda expects to see bookings for more natural treatments increasing in 2014. Those searching for a venue with green credentials should head to Titanic Spa, the UK's first Eco-Spa that also offers exceptional results-driven spa treatments.
Nail art – A strong trend for a few years now, nail art may have made fewer appearances on catwalks of late, but it's still a formidable force on the high street. Talented nail artists are still very much in demand and professional nail artists, such as Manami Shima of Kitsune Nails at Camiyui Hair & Beauty Salon, has admitted seeing a "significant increase in nail art bookings in the last three months".
Non-surgical face-lifts – The 'frozen' face is on its way out; in 2014 the focus will be looking ten years fresher, not ten years younger. Wahanda predict non-invasive treatments like laser resurfacing and peels will be the favoured way to rejuvenate tired skin and could one day come to replace more extreme alternatives. Hollywood is even beginning to turn its back on surgery - Cameron Diaz recently admitted she regretted having Botox and has learnt to love her laughter lines, which can only serve to fuel this trend.
'Fat freezing'– While most of us hope the 'thigh gap' is a trend that gets left in 2013, there's a new way of getting rid of unwanted fat that's gaining popularity as a speedy and scalpel-free alternative to treatments like lipo. Traditionally used to aid injury recovery in athletes 'Cryo treatments' use ice-cold temperatures to treat the skin or freeze and dissolve fat pockets. Providers of such treatments are already starting to see an increase in bookings.
Teeth brightening – Complementing glamorous trends like lunchtime blow-dries and designer eyebrows, sales of teeth whitening and brightening treatments look set to rise in the next twelve months.
Nutrition and health – With frantic lifestyles and ever increasing levels of stress, looking after mind and body by taking a break for 'me time' is becoming increasingly popular. From fitness classes and juicing to practices like Reiki and meditation, beauty and wellbeing are becoming increasingly intertwined. Daniel O'Shaughnessy, Nutritional Therapist at The Naked Nutritionist and Bodhimaya Retreats says "People are beginning to realise that we have to look after our mind and body, they're no longer seen as an 'alternative', but as a healthier and aspirational way of living."
Image: David Fisher/REX