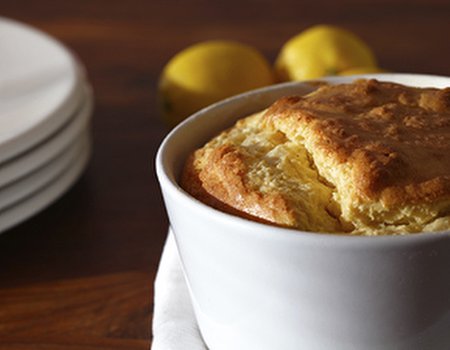 Happy Easter everyone. We hope you're enjoying your long weekend. We assume you've all been taking advantage of the Bank Holidays and using them to kick start your spring/summer health and fitness routine - you know, eating lots of leaves and fitting in as much exercise as possible. What's that? You've been lying around eating mini eggs since 5pm Thursday?
Well it's hardly ideal but we don't judge – it's hard with a mouthful of chocolate. But if any of you are getting a bit sick of sweet stuff we've got just the thing. Thanks to Liz Earle, beauty expert, farm owner and all round good egg, we've found a way to celebrate Easter without the calories or sugar rush: eggs. Seasonal, delicious and oh-so good for you, eggs are flavour of the month. Serve them on toast, put them in a salad or even on your hair, according to Liz Earle there's nothing these little beauty boosters can't do (just make sure they're organic)…
Diet benefits
They might look small but eggs are packed with all kinds of good things: high quality protein, vitamins A, D, E, stress-busting B-complex vitamins, minerals iron, phosphorus and skin-building zinc. Better yet, Earle describes them as a "dieter's delight". A medium sized egg contains just 80 calories, but studies have shown that eating one for breakfast will leave you feeling fuller for longer and eating less throughout the day.
Skin benefits
The term 'egg on your face' may have a few negative connotations, but according to Liz Earle eggs are "the perfect mix of proteins for the skin to keep collagen and elastin fibres supple." She explains: "Of note, egg-white only omelettes are no good for the skin as they're missing the yolks that contain lecithin, a true skin superfood. Lecithin repairs skin tissues, helps keep cell membrane strong and slows the ageing process. Eating a whole egg a day is therefore a brilliant way to help keep skin looking young." And, no, Creme Eggs do not count.
Hair benefits
It's not just skin that benefits from eggs. According to Earle, applied topically these natural beautifiers can also give hair a conditioning boost:
"For dry, colour-treated or normal hair, use the entire egg to add moisture and shine. Oily hair types can just use egg whites as these contain enzymes to help remove excess oils. In either case, apply the fresh raw egg mixture to dry hair, leave on for 15 minutes before shampooing and conditioning as usual. Be sure to use lukewarm (not hot) water or you'll end up with scrambled egg in your hair."
Liz Earle's Easy Cheesy Soufflé
Serves 4
You will need
25g butter
1tbsp finely grated Parmesan or Grana Padano cheese
200ml whole milk
Optional: a few black peppercorns, a crushed bay leaf, half an onion and carrot, both roughly chopped
2tbsp plain flour
2 tsp smooth mustard (optional)
4 large organic eggs
75g mature Cheddar or Gruyere cheese
Method
Preheat the oven to 180 degrees (160 degrees in a fan oven) or gas mark 4.
Grease a soufflé dish or four small ramekins, sprinkle in most of the grated Parmesan cheese and tip to coat the bottom and sides
Heat the milk in a small saucepan, adding the optional ingredients to give the milk a rich flavour for the soufflé base. Bring to the boil then put to one side to allow the flavours to infuse.
Melt the butter in a small saucepan, add the plain flour and mustard and lightly season with salt and pepper (omit if making for young children).
Stir continuously to make a smooth paste and add the milk a little at a time.
Beat in the egg yolks until smooth, then add the grated cheese until it has melted and the mixture is smooth.
Whisk the egg whites until they are softly firm and forming small peaks and gradually add to the cheesy egg yolk mixture one spoonful at a time, folding in gently with a metal spoon to preserve air bubbles and keep the soufflé light.
Spoon the mixture into the prepared dish(es) and sprinkle with the remaining grated cheese. Place on a baking tray and cook for approximately 20 minutes (smaller ramekins will cook faster) or until the soufflé has risen above the rim of the dish and turned a golden brown colour.