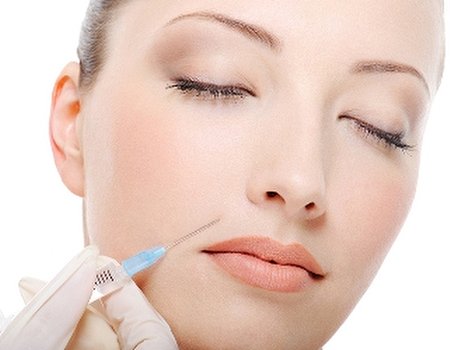 Everyone seems to be going a little vampire crazy lately, what with the rise of Twilight and the god that is Robert Pattinson - the vampire look is well and truly in.
Spa treatments are no exception to this ghoulish trend, with the rise of treatments like "Dracula therapy" reaching British beauty salons this year.
There is now a new spook in town, as "Blood cleansing" has hit British shores. Originating from Germany and Russia where it has been running for many years it claims to improve your overall health and wellbeing
However, not for the fainthearted, blood cleansing or 'UVB therapy' as it's otherwise known, involves having your blood drained from your body (not all of it!), treated under ultra violet light and then pumped back into your body.
Practitioners claim that the treatment can not only perk up energy levels, but also aids a whole host of medical and skin concerns too. From strengthening your immune system, to reducing symptoms of diabetes and even improving skin conditions such as acne or dermatitis, it could do you good despite the weird process.
The ghoulish treatment is based on the science that when there is not enough oxygen in the blood, there is also a lack of energy in the bloods cells which can lead to poor circulation – and this is when illness can strike.
The therapy claims to re-oxygenate the bloodstream, as when the blood is exposed to the ultraviolet light it is cleansed, purified and is then more able to fight off viruses and bacteria – therefore giving your tired immune system a good boost.
Esther Fieldgrass, founder of E F Medispa (one of the first places in the country to offer UVB therapy) claims the treatment is perfect for those who seem to be permanently run down.
However, others aren't as sure, as some health experts have been quick to criticise the safety and effectiveness of the treatment.
Dr Rajendra Sharma, of the Diagnostic Clinic states the safety of the treatment is worrying. He warns,
"There is a lack of safety studies into this. To use this type of therapy before ruling out any underlying medical conditions with your GP might be foolish."
Dermatologist Dr Sam Bunting also doubts that the therapy has any real impact on the skin, as acne is caused by an abnormal release of skin cells, which blocks the pores and excess oil that allows spot-causing bacteria to flourish.
So what do you think? Would you try a bit of blood cleansing or do you think it's best left to the vampires? Tweet us with your thoughts @wahanda!