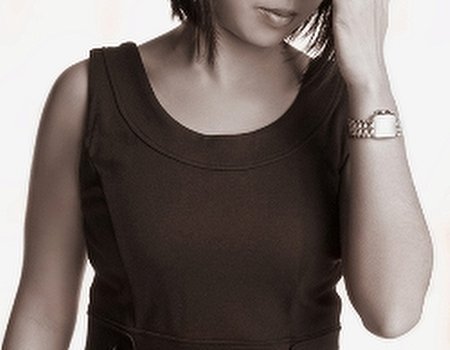 Its official: we're a nation of stress heads. Our generation constantly wants to achieve perfection in all aspects of our lives, from having the perfect career to the perfect family and relationship – so it's no wonder we're at boiling point.
A survey carried out by herbal treatment experts Rescue Remedy found that out of 2,372 people, 99% of people admitted to feeling stressed at some point during the day, with one in four feeling stressed out for up to 30 minutes a day.
National Stress Awareness Day is on November 3rd, organised by the International Stress Management Association. According to the association's chair, it's a day when we can reflect on the pressures in our lives and how we as individuals and employers can cope with them.
Stress is a big problem that must be controlled, as not only can it affect your health, but it also can have a financial impact on your business.
Ian Barratt, a stress management consultant for Mind Strengths, claims that workplace stress can cost businesses thousands of pounds each year. It is estimated that one in six workers suffer from stress and that those people in course underperform at work.
The worst affected is for those of you in your thirties, as according to Karma - a sub group of herbal remedies, you are more likely to worry about your future careers, the prospect of children, and overall fear you will fail at life's hurdles... with that much on your plate, we're not surprised!
The recession has not helped matters, but it has at least geared people towards accepting their stress and getting help. Sleep and energy coach Dr Nerina Ramalakhan has seen a rise since the recession in people seeking help via stress programmes and holistic therapies, such as Energy Therapy. She says:
"There has been a huge demand for these programmes in the last six months due to people pushing themselves too hard in the recession"
She specialises in stress programmes, and E-ddiction- for those who find it hard to switch off from the virtual world.
As part of the therapy she offers simple tips, such as avoiding logging on at the weekends, taking your holiday days and making sure you do take a relaxing lunch break away from your work so you don't get overloaded with stress.
Other ways to help you tackle stress is by adopting a healthy lifestyle, simply by eating the right foods and exercising which can help enormously.
Diet
According to nutritionist Zana Morris, certain foods can actually trigger stress as they provide the body with an energy high but leave the body wiped of essential nutrients.
This makes it harder for the body to cope, and therefore leaves you feeling even more stressed, irritable and tired than you were before.
She recommends eating lots of nuts and seeds, as they have a positive impact on blood sugars, mood and energy levels. Also if you're feeling extra hot and bothered, try out almonds which are particularly high in calcium - an alkaline mineral that helps the body to relax.
Whatever you do, try to avoid using caffeine and nicotine to cope with stress, as this will only add to the problem. Because caffeine and nicotine are stimulants, they can cause anxiety symptoms if you over indulge. Not good if you're already feeling the pressure…
Exercise
Exercise is a great stress buster, providing a release of all that nervous energy. By exercising you release the happy hormone or endorphins into your bloodstream, putting a smile back onto your face.
Nick Hudson, a personal trainer at Virgin Active suggests that before you start exercising you should find out what type of stress you are experiencing. For example, if you are overweight and aren't sleeping well, perhaps a relaxing exercise such as yoga or Pilates would be more suitable than perhaps a high energy and physically demanding workout that could leave you feeling even worse.
Nick adds that a certain amount of stress can actually be good for us, as it is what challenges us and gets us out of bed in the morning. The key stress hormone cortisol is released between 6am and 9am and is also released at times when you are feeling especially stressed.
The key is to get the right balance. If you feel stress is getting you down, don't just sit there fretting but do something about it. Why not check out Wahanda's many fitness and wellness centres for the right therapy or exercise to help you deal with those hair-raising days.