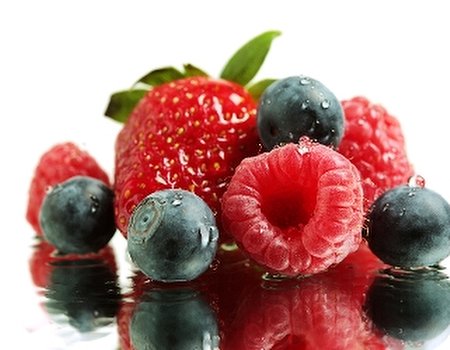 We all know that eating the right food is good for us, but did you know the foods you eat could affect the way you think, how shiny your hair is, and even improve your skin? Read Wahanda's guide on the super foods you should be eating to be super healthy...
Feed your Hair....
What you eat can reflect the state of your tresses. If your hair is thinning for example, it may mean you are lacking in iron, and may be suffering from anaemia. If your locks are lacking vitality then it could be because you are missing out on the essential vitamins in your diet.
Here's a list of the super foods to make your hair shine....
Eggs
Not only do eggs provide a great source of protein to your diet, but they also contain valuable vitamins for your hair. High in vitamins A, D and E, eating an egg can turn a dull head of hair into radiant and shiny locks. Eat eggs to banish those bad hair days, as the fatty acids within the yolk turn frizzy hair into a shiny and controllable mane.
Carrots
Not only do they help you see in the dark, but carrots are also a key ingredient for healthy looking hair. The vitamin A in carrots is great for a healthy scalp, so get crunching on those carrots for hair that's the envy of all your friends.
Spinach
Another veggie that is good for your hair is Popeye's favourite, spinach. The leafy green provides you with large amounts of vitamins A and C, which the body uses to make sebum. Sebum acts as a natural conditioner for your hair, so instead of buying lots of supermarket conditioner, eat spinach for a natural and tasty treat…
Feed your mind with "brain" foods...
If you find yourself slumped halfway through the day and can't concentrate because your mind's wandering, your diet could use a makeover. By eating the right foods, you can sharpen your mind's dithering attention span and even change the way your brain functions. For a more productive day eat "smart" foods, otherwise known as "brain" foods that help you focus...
For snack time
A diet rich in fruits and whole grains can be very nutritious, so try eating mixed seeds or nuts as a healthy snack when hunger calls. A good source of the antioxidant vitamin E, it has been proven to cause less cognitive decline as you age. Blueberries are another fruity yet tasty snack which experts say can help protect the brain from oxidative stress and improve your capacity to learn – perfect for city types who don't have much time on their hands.
For lunch
Want to perk yourself up at lunchtime? The ultimate brain food to eat is fish. High in protein and rich in Omega 3, fish is essential for brain function and development. Scientifically proven to slow mental decline, it may play a vital role in enhancing your memory – sound good to us…
At lunchtime, rather than going for that meaty sandwich, pick up a tuna or salmon one instead to ensure you have the most brain power in the office.
For that afternoon kick
Lacking energy? Eat some sugar - not literally table sugar - but rather snacks that contain glucose for that much-needed energy boost halfway through the day. However, be sure to do this in moderation so it can enhance your memory without piling on the pounds, else you'll have to make sure you're burning it off too. Why not try a healthy smoothie, or citrus fruits such as oranges and bananas for a natural sweet snack to boost your memory power.
Feed your skin....
It's true what they say – your diet can affect your skin. Everyone knows that if you eat junk food all day long it may result in a less than clear complexion. facials can only do so much but it's time to sort your skin out from within…
Balance
For a truly clear complexion, try to maintain a healthy, balanced diet full of whole grain foods such as cereals and rice, and plenty of fruit and veggies, especially dark green and orange vegetables – all the brights.
Intolerance
Eating certain foods can trigger a skin flare-up, so try to steer clear of vinegar, soy sauce, consuming alcohol and too many dairy products. If you suffer from bad skin, you may want to discuss cutting out dairy products for a while with your doctor to see if there is an improvement. It could be that you are intolerant - as dairy products are high in oestrogen, it can interfere with a woman's hormonal balance and therefore can affect your skin and immune system.
Alternatives
If you don't fancy cutting out dairy products all together, try switching from cow's milk to goat's milk, and go for cheeses that are low in salt. Be sure to consult your doctor or nutritionist before cutting out any food groups, and check out our nutritional advice from the experts for more information.
Don't have the time to prepare all this healthy food? Check out our spotlight offer today, for a huge saving on a "My Detox Diet" programme - freshly prepared food delivered straight to your door. For only £59, you will receive healthy and nutritious breakfasts, lunches and dinners, plus snacks and detox teas to ensure you keep on track of your new healthy regime. What more could you want?