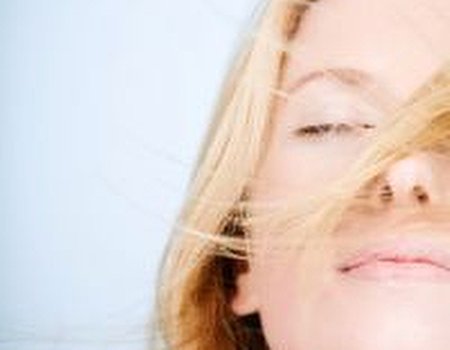 You may remember going to hypnotherapy events just for a laugh, thinking it all seemed rather silly. An eccentric man waving his pocket watch may not seem convincing, nor in any way like a legitimate form of treatment.
However, hypnotherapy is now not simply regarded as entertainment, but is accepted as a bona fide part of the medical profession.
Clinical hypnotherapy is totally different to the hypnotherapy touted by comedians that you are used to seeing with your mates. It can help break persistent habits such as smoking, treat serious conditions like depression and can even cure impotence.
Regulated by the British society of Clinical Hypnosis, registered hypnotherapists must be properly trained and follow a code of conduct (which includes not performing hypnosis as a means of entertainment). So if you want your problems sorted, turning to a hypnotherapist up on stage is a no- go!
In our stress-ridden recession-hit world, busy city folk are increasingly turning to hypnotherapy in an effort to treat problems like stress. Doug Osborne, a clinical hypnotherapist and self proclaimed "modern day Sharma", has combined the disciplines into a course to teach busy professionals how to live stress free lives.
Whilst the babble may put you off- with talk about ancient tribes in Peru as well as the transfer of knowledge and "awareness", it can sound longwinded- it does provide a good framework to deal with stress, Osborne explains.
The underlying framework of the technique is the Shamanic Wheel, with its four compass points of the emotions: the body, the mind and the spirit. The patient looks at each point for ways to dispel any anxiety or pressure they may be experiencing.
Osborne also recommends identifying the person you become when you are under stress. Whether you're 'Mr. Grumpy' or 'Ms. Jittery', identifying how you behave when you're stressed can seriously help matters. Once you've pinpointed this personality shift, you can start to make small changes and will (fingers crossed) become less stressed.
The key, according to Osborne, is to "limit the number of negative things you do to yourself when that pressure is at its peak". From dashing to the water cooler, to perking yourself up with vast amounts of coffee (or worse, alcohol), the therapy encourages you to recognise your behaviour and attempt to change it.
After you have identified your stress levels and how they can be relieved, you are then hypnotised to reinforce the message by introducing it to your subconscious. Concentrating on your toes, top of your head and only listening to the soothing voice of the hypnotherapist, you may find yourself floating away to happy place. Your mind will hopefully seem blissfully blank and peaceful, a million miles away from the stressful office- sounds good to us!
You are then gently taken back to reality, woken up slowly by the hypnotherapist counting up from one to ten. Strangely, counting down from one to ten can cause depression in some people so that is avoided.
Osborne suggests putting your thumb and finger together whilst you are under the deepest level of hypnosis, and then to do this at times when you are particularly stressed. Patients have reported that after trying this technique, they were surprised at how well it works.
However, Daily Telegraph columnist Dr Max Pemberton says, like with any treatment, there can be a placebo effect. "If I had cancer I'd still rather have chemotherapy than a bloke waving a pocket watch at front of my eyes," he quipped.
But in saying this Pemberton also admits that hypnotherapy holds the potential for effective medicinal application, conceding that "the medical establishment is increasingly aware of the power of the mind in relieving symptoms".
So whether you're a believer or a sceptic, if you're finding stress too much to handle, why not try being transported away from the office to peaceful tranquillity a go? Check out Wahanda's many wellness centres that offer hypnotherapy and feel relaxed before the therapist can say 'you are feeling very sleepy…'