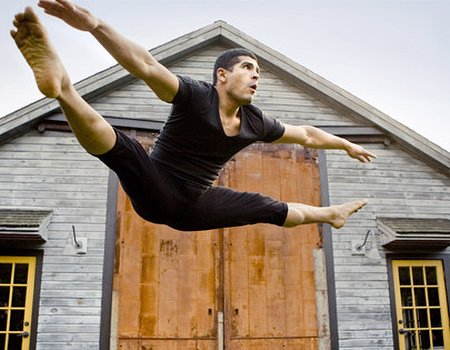 As stated in ancient texts, the goal of yoga is to reduce the flow of chatter in the mind. However, the multitude of Hatha Yoga styles that that you'll find in any given city may, in fact, create mental confusion, rather than eliminating it. This is a guide to some of the more popular styles. In considering which yoga to pursue, think about whether you're looking for a meditative experience, a strong workout, or something in between. Some classes include music, while the more traditional ones don't - in order to guide the attention inward. There are styles that include yogic philosophy, while others are fusions of yoga with something else, such as Pilates or dance. And no matter which style you choose, it's important to select a teacher with whom you feel comfortable. Your teacher should be able to honour your physical limits, while helping you expand your capabilities, step by step so feel free to try several different classes to discover the proper style, rhythm, and teacher for you.
While yoga 'cross-training' may have advantages in terms of exposing you to several yoga perspectives and exercising the mind and body in a variety of ways, most people will find it satisfying to stick with a style they like long enough to develop greater personal comfort and deepen their practice. Then, as your skill and ease grow, you may wish to enhance and vary your experience by adding new classes.
A gentle style of Hatha Yoga which developed from the teachings of Sri Paramahansa Yogananda and is focused on increasing awareness. Classes include postures, meditation and affirmations, such as "I am calm. I am focused".
Founded by John Friend, this Hatha Yoga style can be strong or gentle, depending on the teacher. A combination of Friend's studies with Iyengar and his teacher Gurumayi, the focus is on alignment-based postures and breathing practices with an approachable upbeat spiritual bent.
Possibly the first style of vinyasa, or 'Flow Yoga', this vigorous Hatha Yoga style moves from posture to posture without stopping. Pattabhi Jois of Mysore, India is the leading teacher of this style, which stems from his studies with his teacher, T. Krishnamacharya. There are six different Ashtanga series, which consist of flowing postures in specific sequences. Of the six sequences, the first is the most common, consisting of 70 postures in 90 minutes. Included within the practice is bandhas (locks), breath awareness and dristi - places to fix the gaze during postures.
A Hatha Yoga style practiced in a room of 105F, this class contains a routine of 26 postures. Sometimes referred to as Hot Yoga, the idea is that the high temperature helps protect muscles from injuries and the heat helps sweat out impurities and toxins from the body. Several breathing practices are included, but meditation isn't. A strong practice, not for the heat sensitive, or those inclined to dehydration.
Dahn Yoga is based on a Korean healing tradition called Dahnhak or 'energy study'. The goal is to open energy channels in the body, and emphasis is placed on optimizing brain function. Classes include postures, breath practices, meditation, martial arts and energy work. Often beginners and more advanced practitioners attend the same class.
Named after its founder, Anna Forrest, this yoga style has influences from several yoga traditions, as well as Native American shamanism. Classes focus on Breath, Strength, Integrity and Spirit, often including heat, deep breathing, and strong postures.
In this more meditative style, you'll find breath practices, chanting, and meditation intermixed with postures. Created by Swami Satchidananda, this style stems from the yoga taught by his teacher, Sri Sivananda Saraswati in Rishikesh. There is a meditative feel to these classes and although a gentle style, there are several challenging postures in the mix.
Precision is a key component of this style, developed by living master B.K.S. Iyengar. Its focus on alignment and anatomical awareness make this practice ideal for the detail oriented. Iyengar yoga also makes use of props, such as straps and blocks to help people of different levels access the many postures. In most classes, the focus is on postures, without meditation or breathing exercises, and classes range from beginner to advanced level.
Founded by David Life and Sharon Gannon, this is a physically, and intellectually stimulating practice with a base in spiritual philosophy. Classes are built on different themes, and involve postures and breathing practices, as well chanting, inspirational readings, music and meditation.
Named after founder Swamini Kali Ray, classes integrate posture, breath, and mudras, or hand positions into flows. These flows are arranged by level and can range from physically gentle to challenging.
Founded by Amrit Desai, this style contains a balance of meditation, breathing exercises and postures. The attitude is generally one of openness and respect of how one feels at any given moment, and is taught at many levels.
An ancient practice of yoga passed on through the great sage - Mahavatar Babaji, and made public in the west by Paramahansa Yogananda, Kriya yoga is based mainly on internal practices, with the goal of self-realisation. Several postures are performed, as well as breathing practices, sensory withdrawal, and the main practice - Kriya, which must be passed on through someone initiated in the lineage.
Expect to do a lot of breathing practices in this style founded by Yogi Bhajan. Some teachers include many postures, and some include very few, but all classes include the 'breath of fire' mudras (hand postures), mantras and chants for an engaging, energizing experience.
Vinyasa, meaning to place in a certain way, is similar to Ashtanga Yoga, in that postures flow from one to another. Here, instead of moving in set sequences, the teachers often create their own sequences of postures which change from class to class and can vary in intensity, but as the name 'Power' suggests - often provide a workout.
Power Vinyasa Yoga
A strong flowing style developed by Baron Baptiste who was influenced by a number of American and Indian teachers. The room temp is set at 90 degrees and the session usually follows one Vinyasa-type sequence. Again, this is a 'flow' Yoga, but it is a workout.
Meaning natural or simple, Sahaja yoga focuses on practices for kundalini awakening, an experience of energy rising in the body and a feeling often described as 'Oneness'. Meditation is emphasizsed, as is prayer, and there have been studies on Sahaja yoga's healing effects. Mataji Nirmala Devi founded this system.
Devised by Vanda Scaravelli who was influenced by her teachers J. Krishnamurti, B.K.S. Iyengar, and T.K.V.Desikachar, this yoga is based upon the natural movement of the body in relation to gravity.
A creative approach to flow yoga set to music and incorporating a balance of opposites - action and letting go, inner and outer focus, strength and softness. Often involving poetry and philosophy, this style can range from moderate to rigorous.
Swami Vishnudevananda developed this style as homage to his teacher, Sri Sivananda Saraswati. It's a more traditional format, which includes the sun salutation, at least 12 postures, breathing exercises and meditation. It's gentler than the Vinyasa or Ashtanga versions, but you'll still get a good workout.
This gentle style, founded by Rama Birch, is based on releasing tension from around the spine and tailbone. Often, practitioners assume positions with abundant support from props, remaining there for several minutes so they can unwind tension from deep within the body.
This form of yoga stems from the teachings of Krishnamacharya. Combining breath with movement, postures are often repeated several times, and sometimes held. The idea is that repetitions create a positive neuromuscular benefit which can help change poor movement habits. Classes are usually moderately paced and emphasis is on safety and relation to the breath. Classes usually include breathing practices, and sometimes chanting and meditation.
Yin Yoga is a slow, methodical style that targets the connective tissues of the body. The focus is on stretching, and postures are held for an extended duration, sometimes as much as 20 minutes, but more often from three to five. This can make certain poses quite challenging, if not for the body, for the mind!
[treatment/yogilates/| Yogalates]]
A meld of yoga and Pilates, some people feel it helps to shape their muscles and build the core strength of the body more than yoga alone, whilst others feel that it waters down two distinctly useful disciplines.
Students often report that more than the style of yoga, it's the teacher makes the experience. So, use this list to guide you, but ultimately, you may find yourself drawn to a class more because of a particular teacher's wisdom, capacity to inspire, or ability to help you understand your body and your strengths. The more inspired you are, the more likely you are to keep showing up! So, enjoy finding a great class and look for the changes in your body, your energy, and your enjoyment of life.
If you have a yoga style that you would like to see added, please click here.