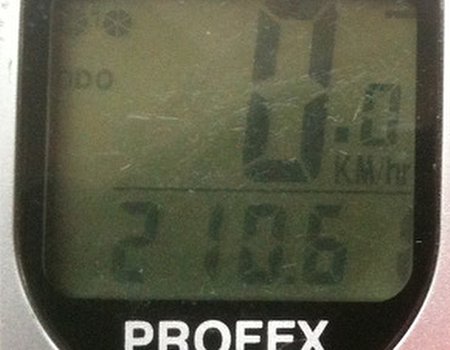 It has been a good week and I really enjoyed riding my bicycle in the last 7 day. It was a nice weather and I enjoyed so much that I did 200+ km, and now my target of 650km looks much closer.
But the highlight of this week is that I've got my first fine as a cyclist, actually it was my very fist fine in my life. At some point on the way to the office I have two choices: use the pavement for 200-300 meters or go in big circle on a busy road, and guess what was my ideal option? Unfortunately, one day this week, a policeman waited for me on the pavement to give me the news: In England and Wales it is considered an offense to ride the bike on a pavement. Well, I didn't know that, and although the policeman admitted that using the pavement was the best option from my point of view is not the most legal one. And before wishing each other to have a nice day he didn't forget to give me a "fixed penalty notice" for £30, and it made that ride the most expensive ride in my life.
So next time, when you want to "cut corners" with the bike you should think twice, or at least I will, now I have 30 more reasons to do so.
One more thing, quite few colleagues said that anyway I'm using bike to commute and I'm doing a lot of km, so there will be no difference between this campaign and the last month. But, although I start coming to work by bike in November last year, my average was 500-550 km/month. And now at the beginning of campaign I estimated that I reach that place that I can do 100km more per month without forcing, so this is the reason of choosing 650km as a target, and at the end we will see if my estimation was right.