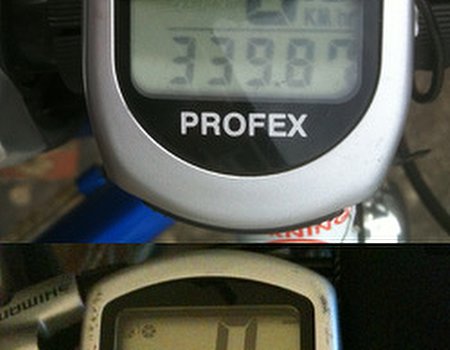 Unfortunately I forgot to write a blog entry last week, but I I will do a summary of week no. 2 and no. 3 now.
Km wise: after the second week, I had almost 340 km and now, when I just started the forth week I did just a bit more than 500 km, and this is because on Monday the Bank Holiday I had a long ride in Richmond Park. I have to mention that, on both weeks I was cycling only 4 days per week, so that means 6 days in the last 14 days I didn't touch my bicycle, it is all most a week out of two.
There is one more thing which happened since my last post: I had an accident with another cyclist. Nothing really serious, just a small rolling on the street. Over the time I learned how to anticipate drivers and pedestrians moves but I didn't learn how to guess what is in some cyclist's mind when is crossing the street on red light, but life is a learning experience and everyday we learn something new, don't we?
I would like also to mention something about my "non-diet policy". Although I said that I will not be on any diet, that doesn't mean that I'm a fun of junk food. I have to admit that from time to time I'm enjoying a non 100% healthy meal. As I mentioned already I believe in freedom and I'm a free spirit and if in one day I feel like I want to try something that some people may not say that is the healthiest thing, I may try it and I may enjoy it. But in general I like to eat what I prepare, or at least I know how is done and from what. Usually I prefer to bring my own lunch at work, or if I will have to go and buy something, I will choose a salad sandwich from a Italian bistro near by our office or I will go with my colleagues for a burrito. And, if I will feel like having a snack during the day I will have a fruit, because usually on Monday morning I fill up the fruit bowl on my desk and on Friday is empty.