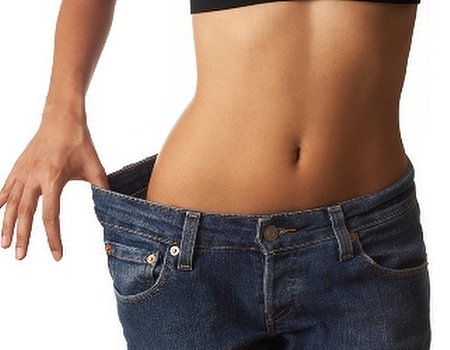 In my last article, I gave some advice on how to detox your body and feel a whole lot better on every level. Well, this article is something you have to know about if you are serious about your health rebounders and their amazing health benefits.
I was suffering about a month ago with chronic bloating, abdominal discomfort, back pain, lack of energy and a long list of pretty unpleasant and worrying symptoms. I went for several blood tests and alarmingly the CA125 protein, an indicator of ovarian cancer, was at a level deemed very high at 33 in the UK. I went for an emergency scan and to my relief, all was clear.
Immediately, I had adopted a raw food diet and cut out all dairy and wheat and re-read the information that I had previously read below but this time the penny really dropped and I was shocked to realize that these proteins causing illness and disease was what was happening to me.
I started to bounce on my new rebounder for 15 minutes every day (available on Amazon) and the results were amazing and still continue to be.
I insisted that my CA125 levels be re-checked by the nurse whilst other tests were still being done and the doctor could not believe the results. Within 7-10 days my CA125 level had gone right down from the alarming 33 to 20. Well how I bounced for joy. I have lost 1 stone in 3 months and the last 4 weeks of bouncing have given better definition to my leg muscles and waistline and upper arms, I have lost 3 inches off my abdomen. I feel this exercise is just fantastic fun.
How to Use:
Get on your Rebounder, or Lymphasizer (same, just different name). You'll want to take a few minutes each day to lymphasize, it's so easy, convenient, safe and fun, as you bounce - bounce – bounce to your favorite music; it's just like dancing! I usually bounce up and down with various arm movements and twists for 3 top tunes, which works out to be for 15 minutes.
Lymphasizing Regularly
Regular lymphasizing increases the flow of lymphatic fluid throughout the body, feeding the cells and producing energy to balance the kinetic energy in the muscles, to make you feel re-vitalised and re-energised. What I am already noticing, is that I am feeling the lovely sensation of new unused muscles being worked deeply, especially around my lower abdomen – yippee at last!
The lymphatic system is also a complex network of lymphoid organs, lymph nodes, lymph ducts, lymphatic tissues, lymph capillaries and lymph vessels that produce and transport lymph fluid from tissues to the circulatory system. The lymphatic system is a major component of the immune system. It is your lymph nodes that swell and ache with the onset of Flu, colds, infection or fever. Usual places are the neck, armpits, upper chest and groin.
The lymphatic system has three interrelated functions:
• Removal of excess fluids from body tissues, especially foreign material and debris from toxification.
• Absorption of fatty acids and subsequent transport of fat, into the circulatory system.
• Production of immune cells (such as lymphocytes, T Cells, monocytes, and antibody producing cells called plasma cells)
How a Lymphasizer Works:
1. Aerobic Activity When an exercise makes your heart and lungs work more rapidly, it begins to improve the fitness of your entire body. Blood circulation is enhanced and more red blood cells are created to carry life giving oxygen to your body cells. As the heart and lungs become more efficient, the heart is enabled to do the same work with less effort i.e. fewer beats, and your body's resistance to disease, fatigue, stress and pain is enormously improved. Your most effective means of achieving these benefits are by aerobic activity on the Lymphasizer.
2. Lymphatic Drainage Your life depends upon good circulation of the lymphatic system (also known as the immune system). You have approximately three times more lymph in your body than blood, and since there is no pump (like the heart), to push this fluid through the body, its proper circulation is dependent on deep breathing, muscular activity and gravitational pressure.
3. Electromagnetic Energy As a compass will tell you, magnetic fields go around the earth from north to south. When you put an armature in a magnetic field, you convert mechanical energy into electrical energy. This is how electrical generators are made. You can generate energy by using your body as an armature and moving up and down through the earth's magnetic field. This balances the energy systems of the body (as shown by checking with electro-acupuncture machines), helping relieve pain and causing healing to take place.
4. Static Electricity Your body is continually exposed to the effects of static electricity. This negative electro-magnetic energy is created by movement, like cars and planes and by electricity moving along a wire. It accumulates in your body from all electrical apparatus, including computers, TVs, underground cables, fluorescent lights, photocopiers, switchboards, food processors and the list goes on. Static electricity interferes with the enzyme action of digestion, the absorption of vitamins and minerals into the blood stream and the electrical generating function of the cells. This causes plasma protein to become trapped around the cells and unless this is removed by a healthy lymphatic system, the problems of pain, loss of energy and degenerative diseases will ensure.