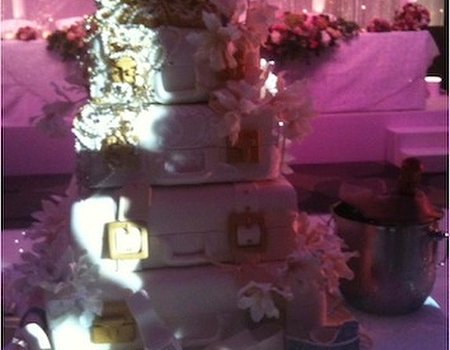 Things are not going too well...
Week 2 was a good week, 4 gym sessions and very measured healthy eating. I twisted my knee at the end of week 2 so have been unable to do the gym work I would have liked. I have had to resort to swimming which is fine but I am not doing enough.
Week 3 also involved a very big family wedding which ran over 4 days and was accompanied with lots of rich food and plenty of drink. I remained disciplined with quantities and selected the healthier dishes but you still feel guilty during a fitness month such as this.
So week 4, the final week has started with birthday celebrations involving cake and wine! Not good at all, however with 4 days to go a big push is needed with hopefully no more distractions along the way!
Ps - The Gucci wedding cake was divine!